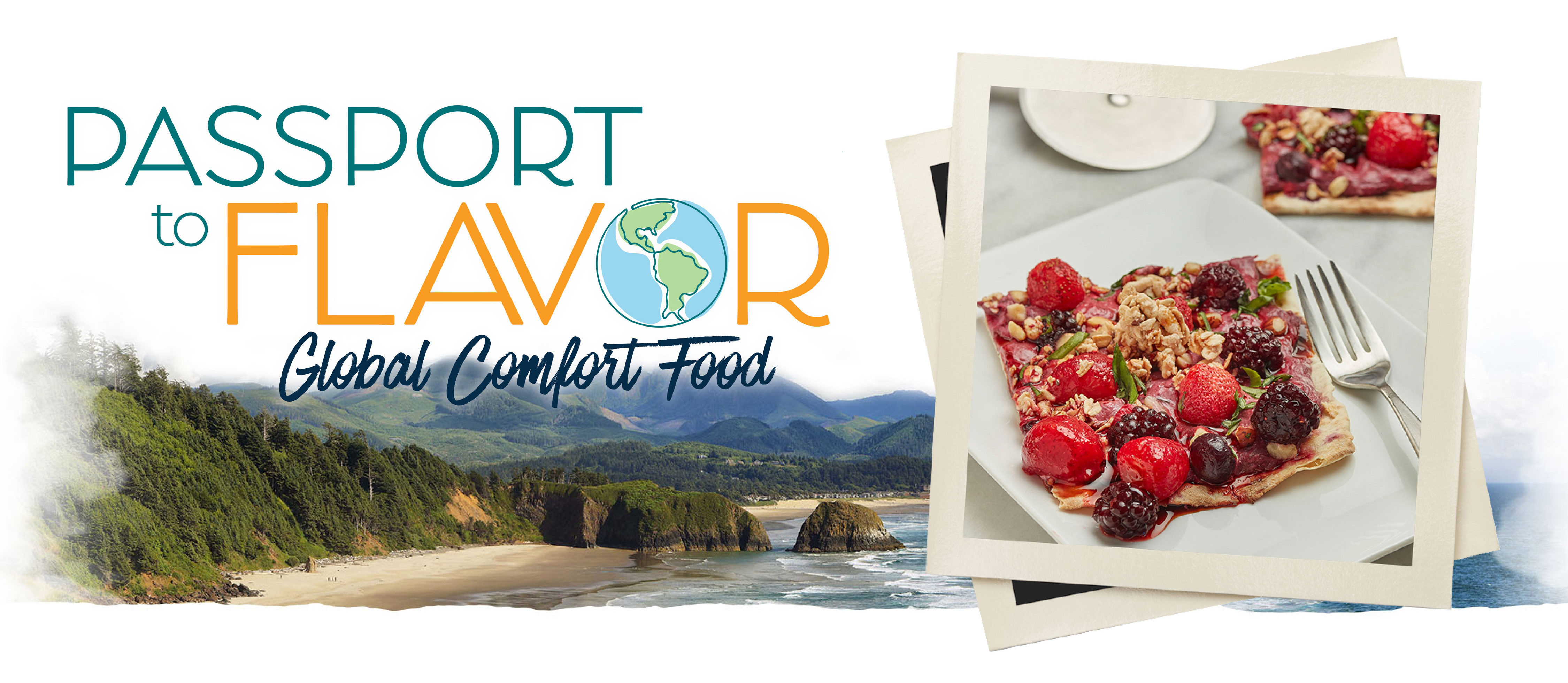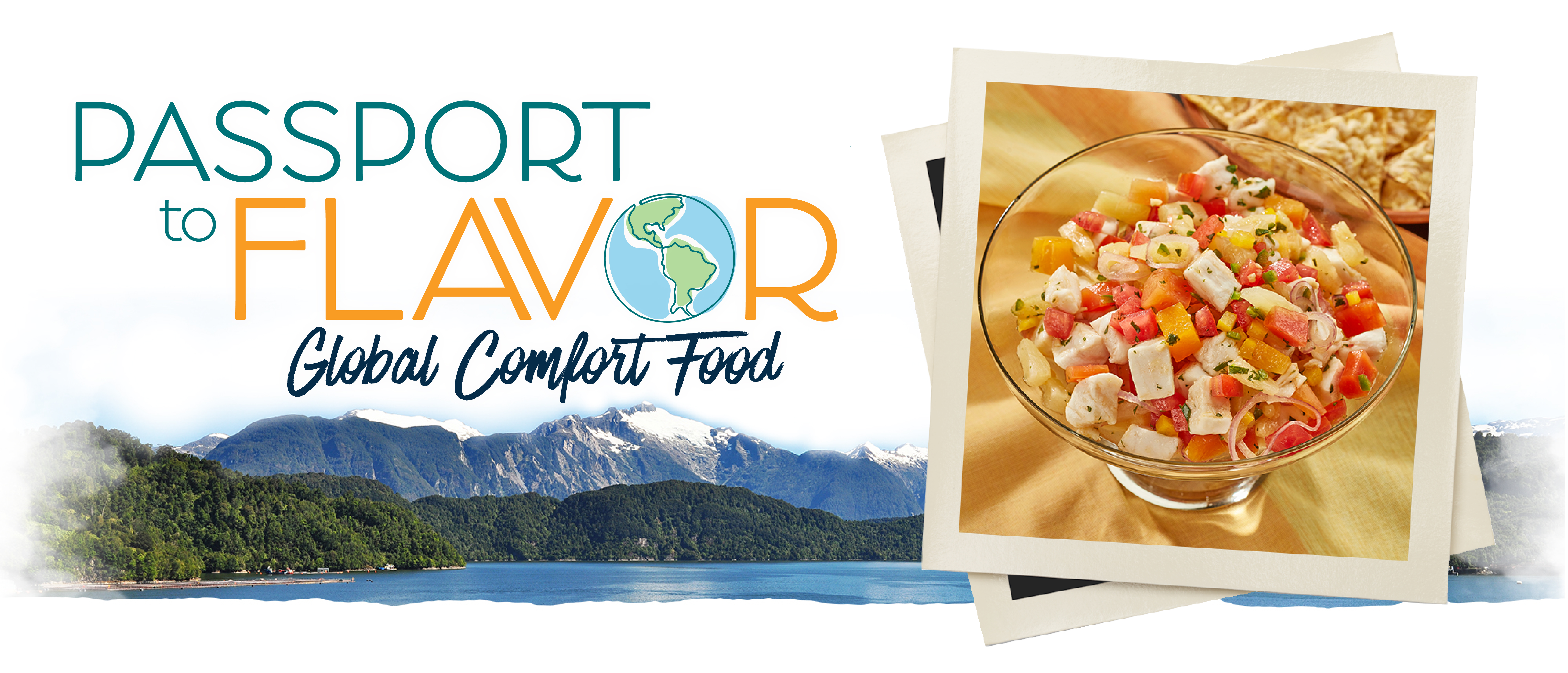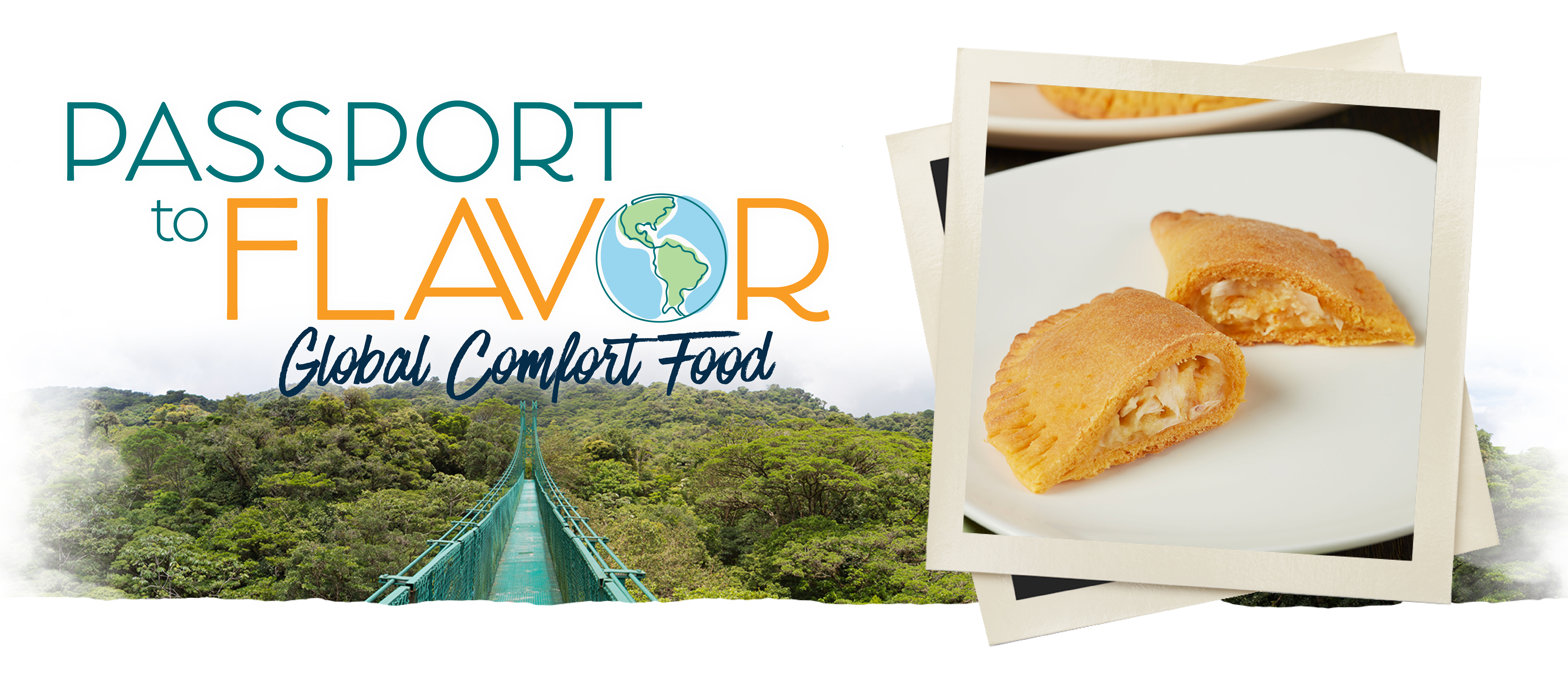 AMERICAS
Join us as we explore comfort foods from around the globe with our 2022 Passport to Flavor culinary tour. Whether your idea of comfort is a savory soup, a salty snack, or a decadent dessert, you're sure to find a dish that hits the spot.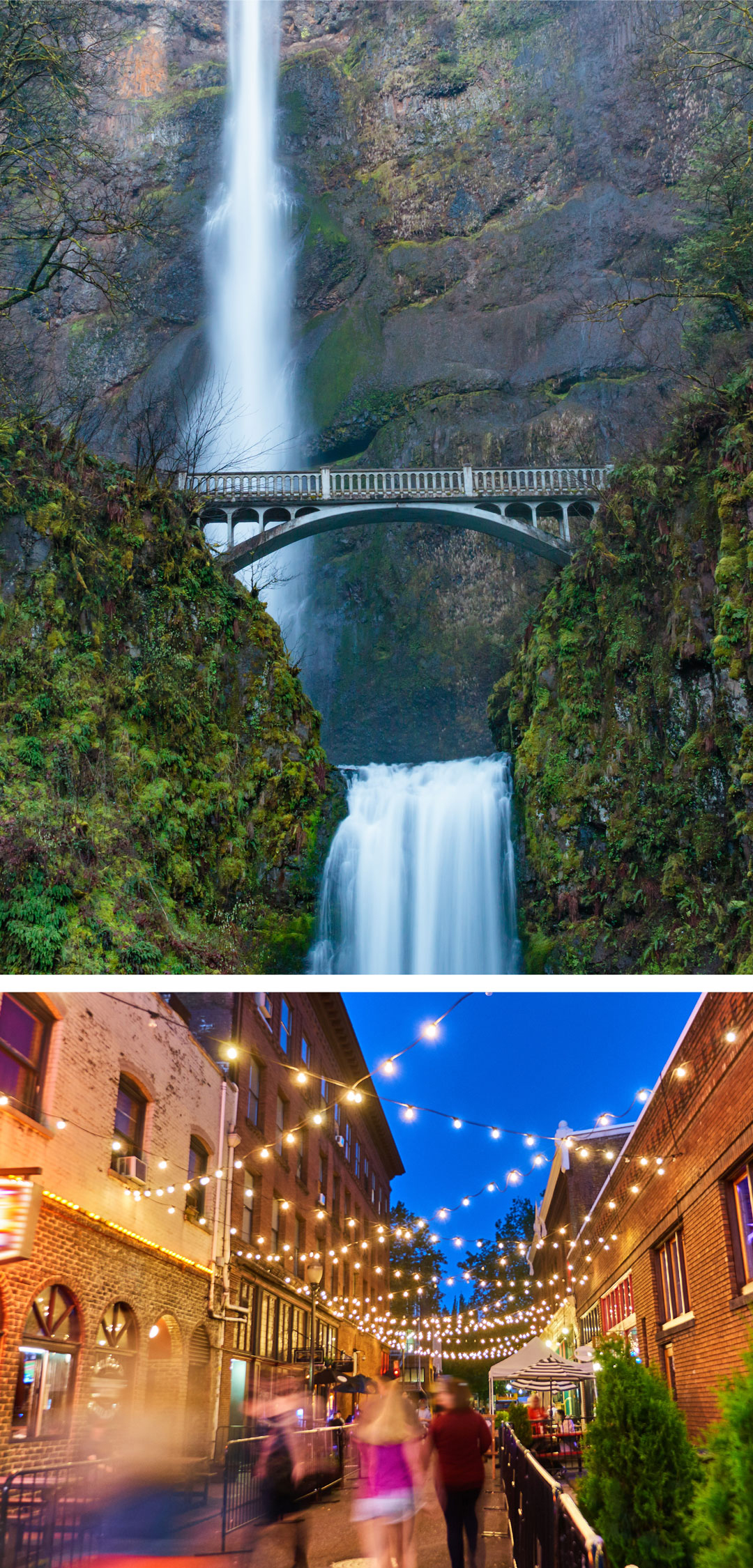 Oregon
It's hard to find something more beloved in America than chicken wings. Everyone has their favorite sauce or seasoning, but we've found a variation that Portland locals are sure to love. Our PIneapple Pock Pock Wings are coated with a flavorful sweet and savory sauce, then topped with pineapple tidbits, toasted peanuts, fresh cilantro, and mint.
Roller coasters and ring toss aren't the only attractions that locals love about state fairs, for many it's all about the food. Scones are an annual staple of the State Fair, that have been around since 1915. One of their top sellers is the cranberry orange variety, which pairs perfectly with a sweet, strawberry jam.

Oregon is the nation's
top producer of blackberries.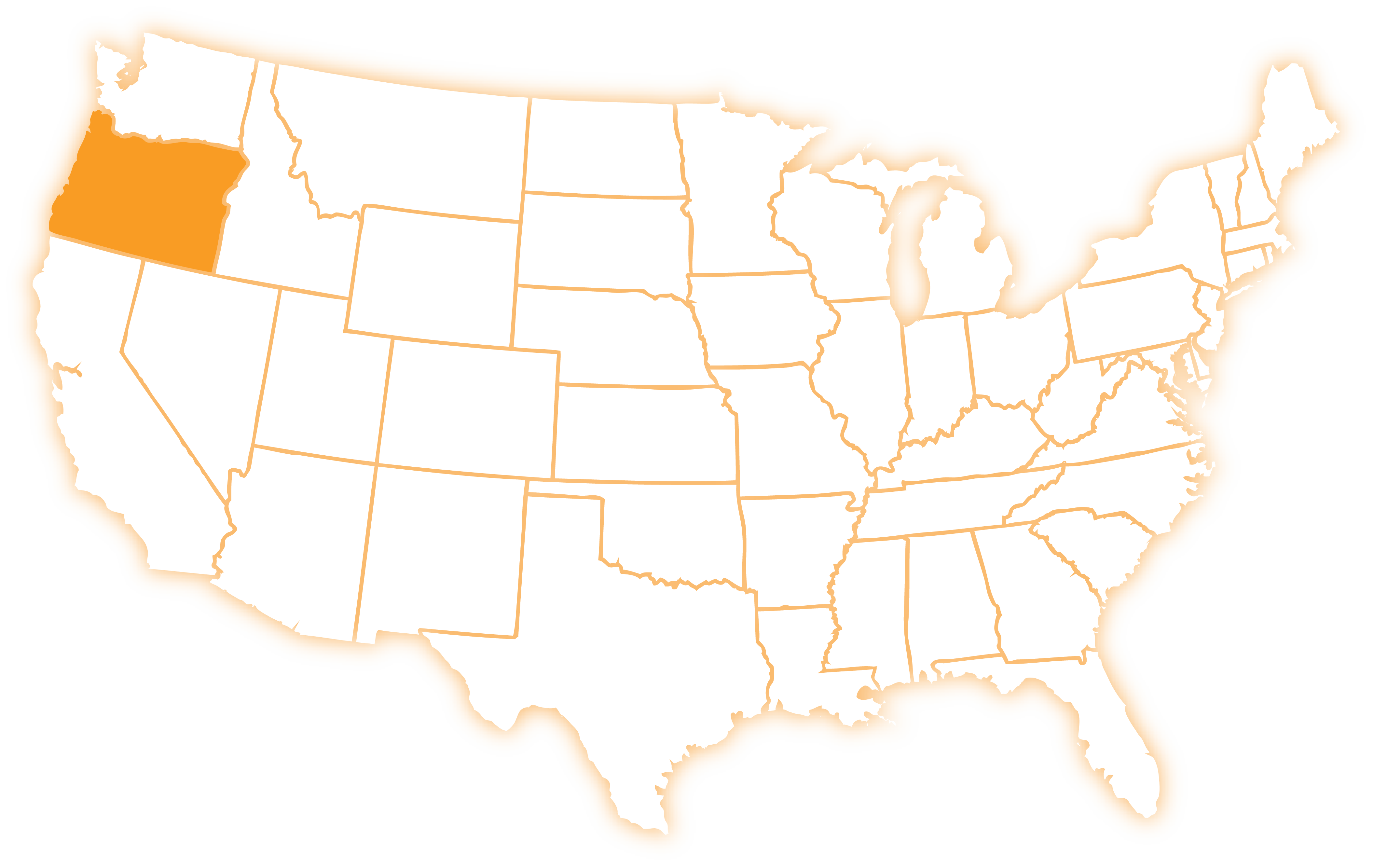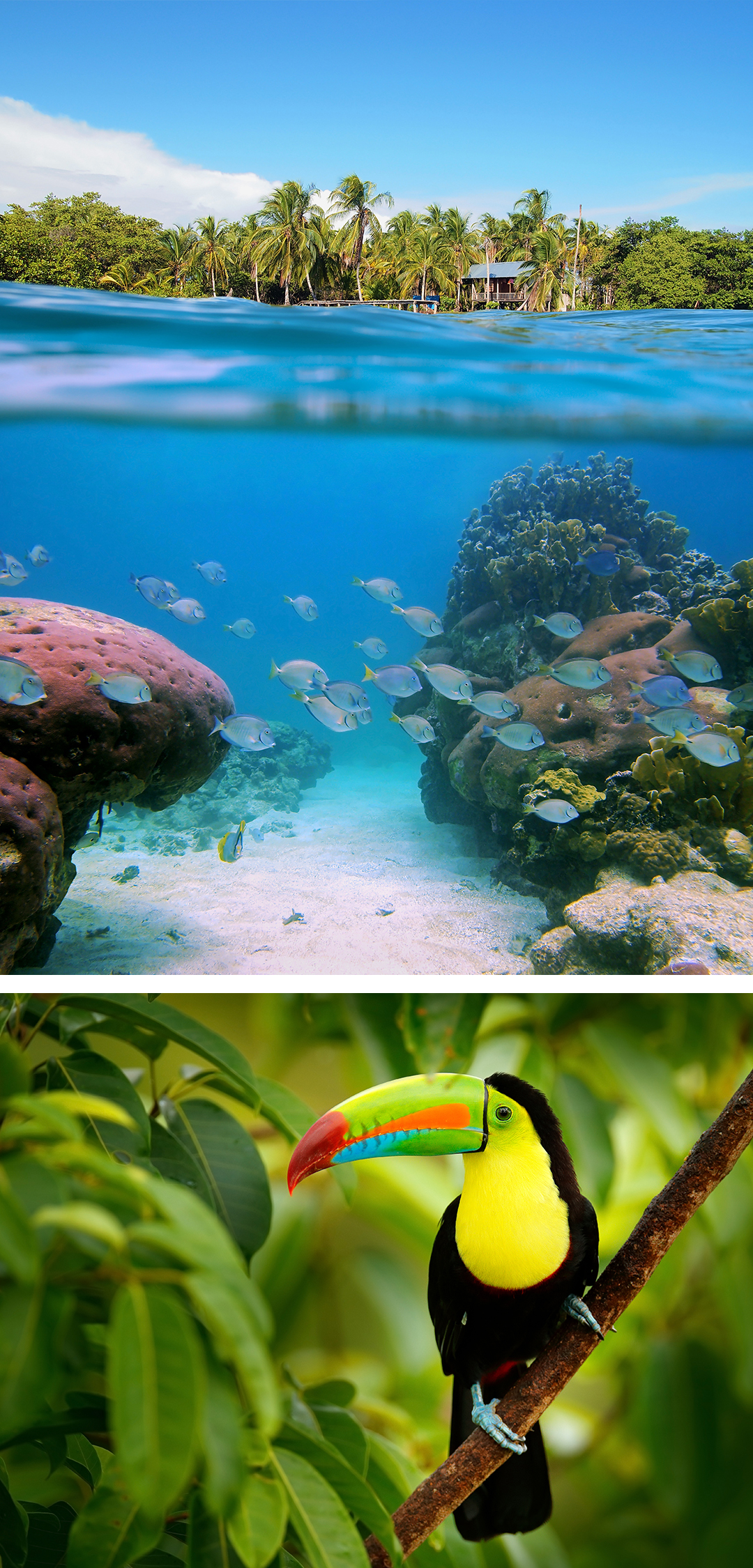 Costa Rica
Comfort and familiarity often go hand-in-hand. This rings true for Costa Rican cuisine, known for utilizing many traditional ingredients that are native to the region; such as tropical fruits, vegetables, rice and beans. A beloved dessert that delivers a sense of nostalgia for many locals is arroz con leche (rice pudding). We've incorporated bananas for an additional familiar and approachable flavor.
Another regional favorite is patí or (hand pie). Easy to make and easy to eat, these traditional treats are often served as an appetizer or side dish at large gatherings and events. The filling options are endless, but often consist of a savory combination of fresh herbs, vegetables and protein. However, our version utilizes shredded, young green jackfruit as a vegetarian-friendly version of this iconic dish.

The Costa Rican climate provides 10-15 months of frost-free weather, which is
ideal for growing bananas.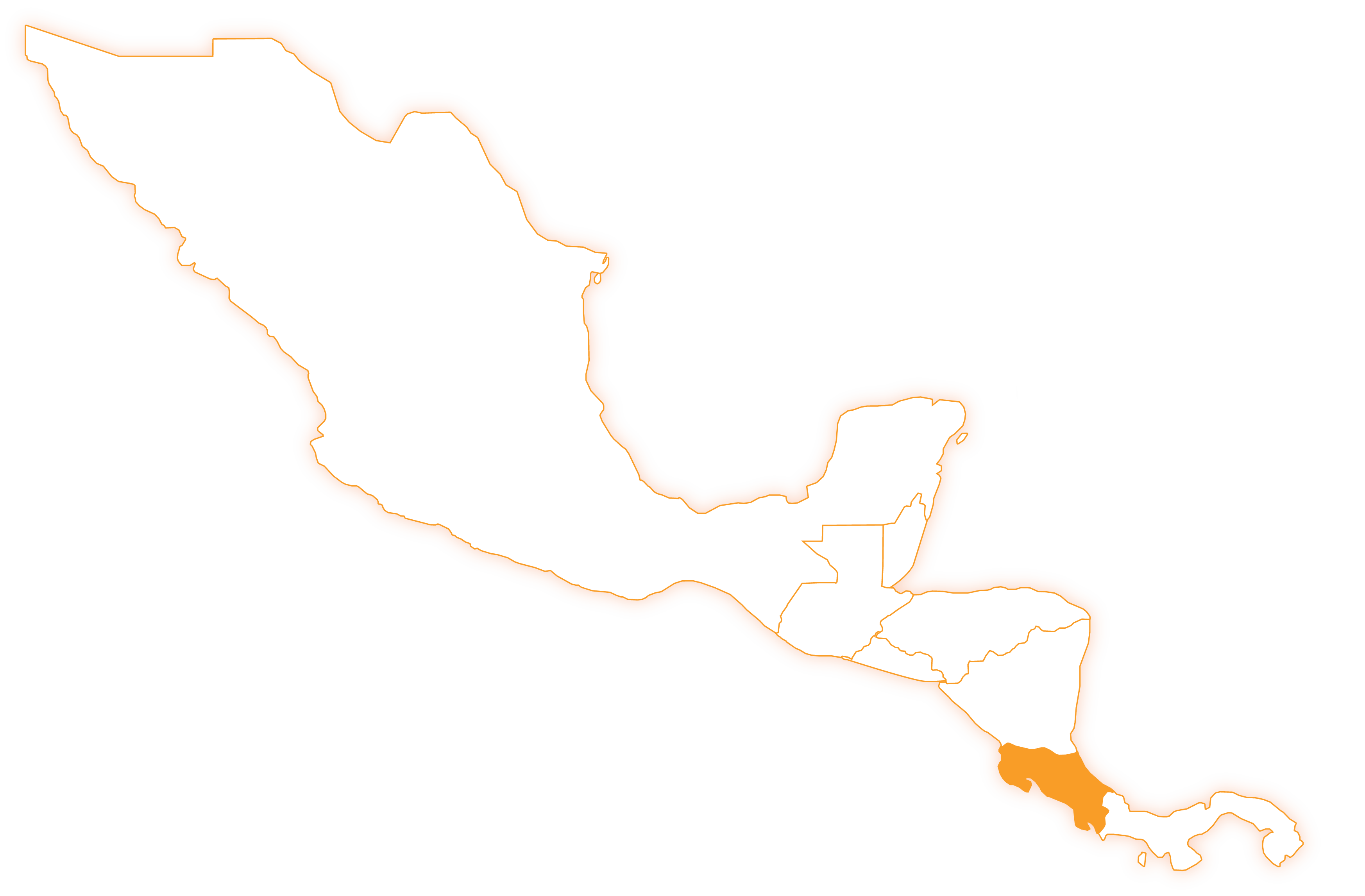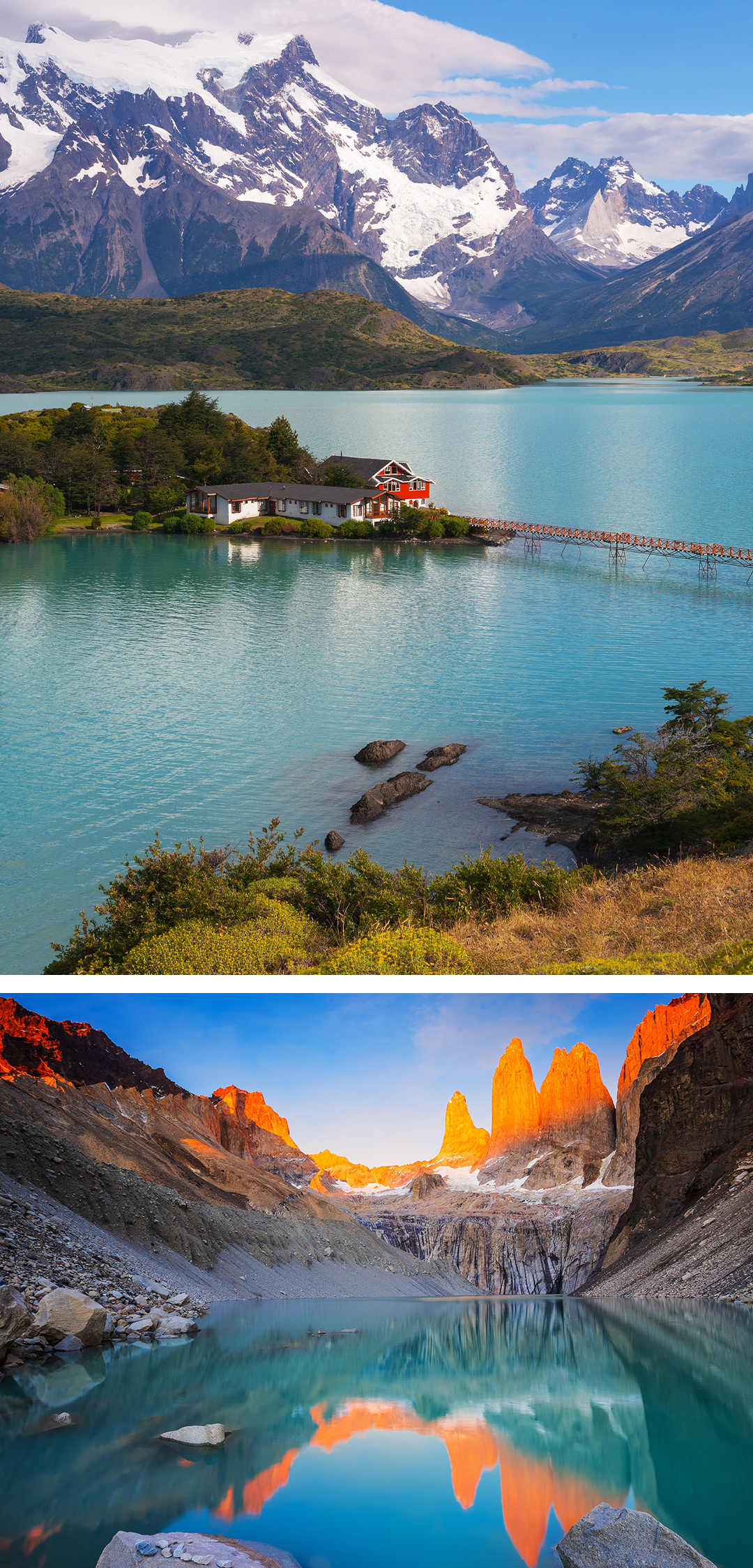 Chile
Resources play a vital role in food culture and have a heavy influence on eating habits. For coastal regions such as Chile, seafood is a staple due to the abundance of fresh fish caught along the Chilean shoreline. Access to fresh seafood has made ceviche a popular and relatively inexpensive dish for Chilean households that can be served as a healthy side or appetizer.
As we've seen with many regions, street foods are often some of the most popular comfort dishes, and you can't go wrong with this fan favorite – doughnuts. In Chile, fruit-filled donuts are a must-try. Like a French beignet, these fried dough balls are filled with a tart and tangy cherry and raspberry filling and dusted with powdered sugar.

Over 99% of the avocados

exported from Chile are Hass avocados.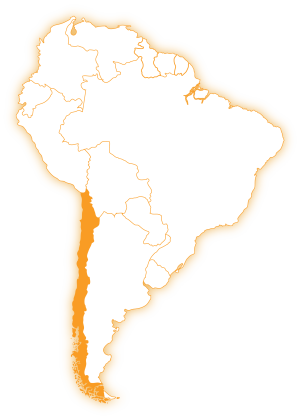 Explore Our Journeys

Past and Present