B2B Fruit Solutions
Meet our Culinary Team
Chef James Bickmore-Hutt
Culinary R&D Manager
Born in Sydney, Australia
Bachelors Degree in Culinary Science- CIA
Former Lead Engineer and Specialist in 3D Printing of Food at the CIA
Now responsible for new product development, ingredient functionality research and recipe creation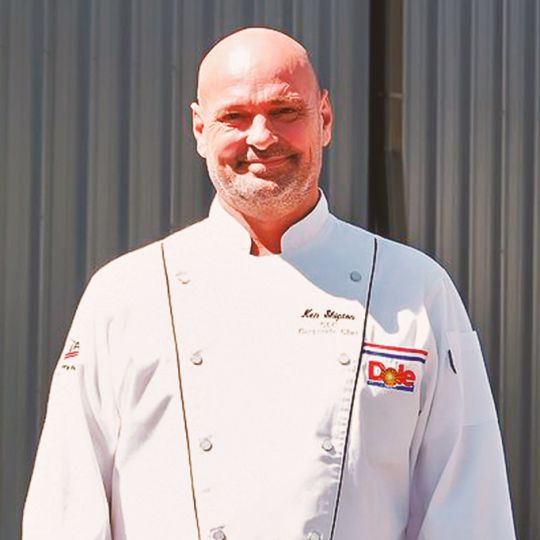 Chef Ken
Certified Executive Chef
Member of American Culinary Federation (ACF)
Owned and operated QSR franchises for 8 years
Certified ALF Director
Foodservice Director for senior care facilities.
US Army Veteran.
---
Sunshine Chefs
Meet our Sunshine Chefs! We're thrilled to be partnering with some of the brightest rising stars in the industry to inspire other chefs, restaurant owners and operators with fresh ways to showcase our delicous fruits in a variety of dishes, desserts and cocktails. Be sure to check out their social platforms to engage with their creations and learn more about how our portfolio can power global menu offerings and deliver unique, seasonal and trendy flavors!
---
---
Community Outreach
In order to bring healthier options to menus, we've asked chefs from across the country to share their own recipe creations featuring Dole Packaged Fruit. To thank them from their time, we have donated $500 of DOLE products to a local charity of their choice. Check out our most recent stories.
---
---
---
---
---
---
---
---