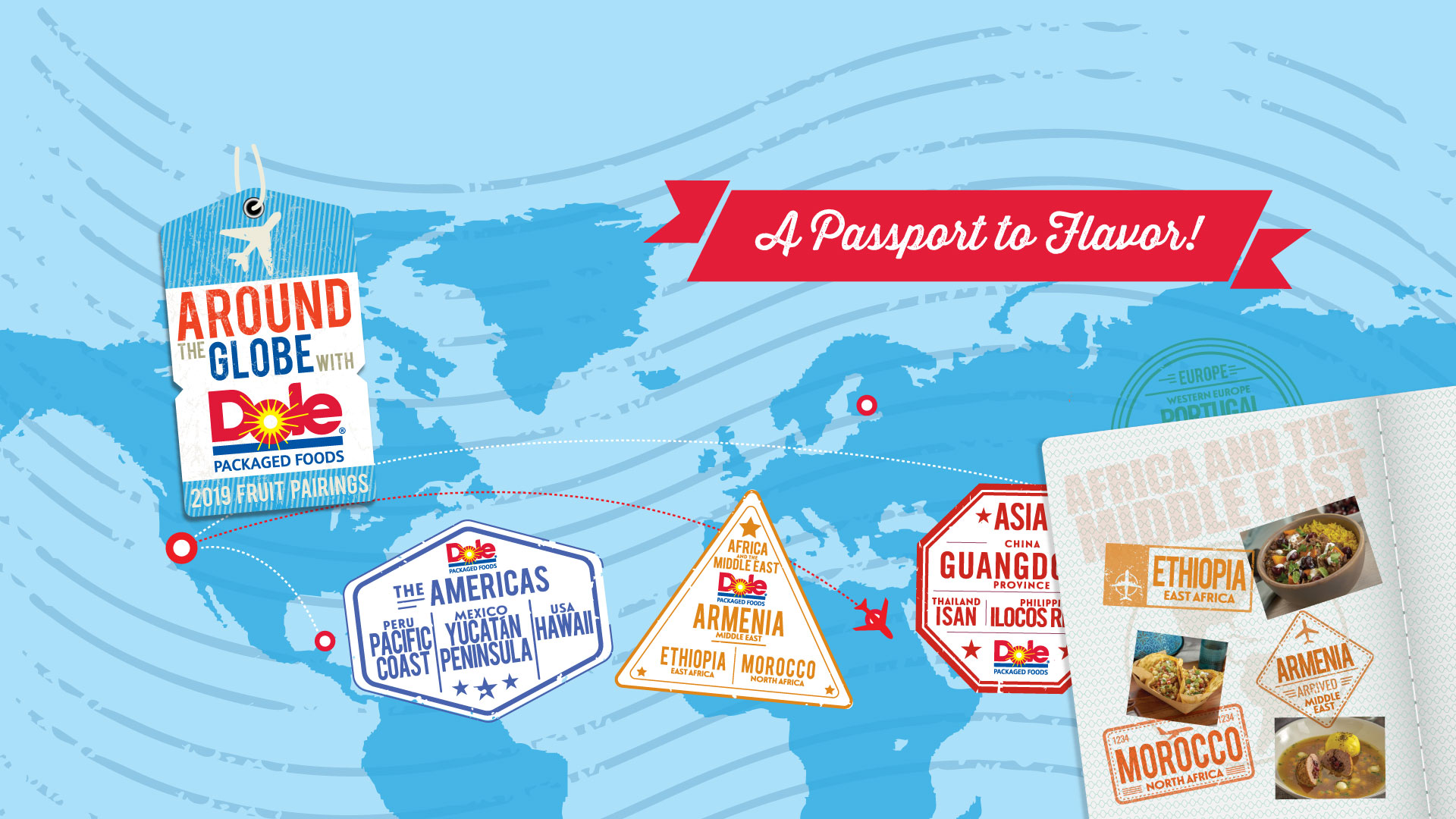 WHY EUROPE
Welcome to our next destination, Europe; a continent filled with ancient empires and far reaching colonial influence. The cuisine of this region shows great historical lineage and glimmers of influence from around the globe. Whether it is bright colors, warmed spices or simple comfort, the dishes highlighted by the culinary team at Dole Packaged Foods allow us to enjoy an application for any occasion and relish in both the customary and the contemporary.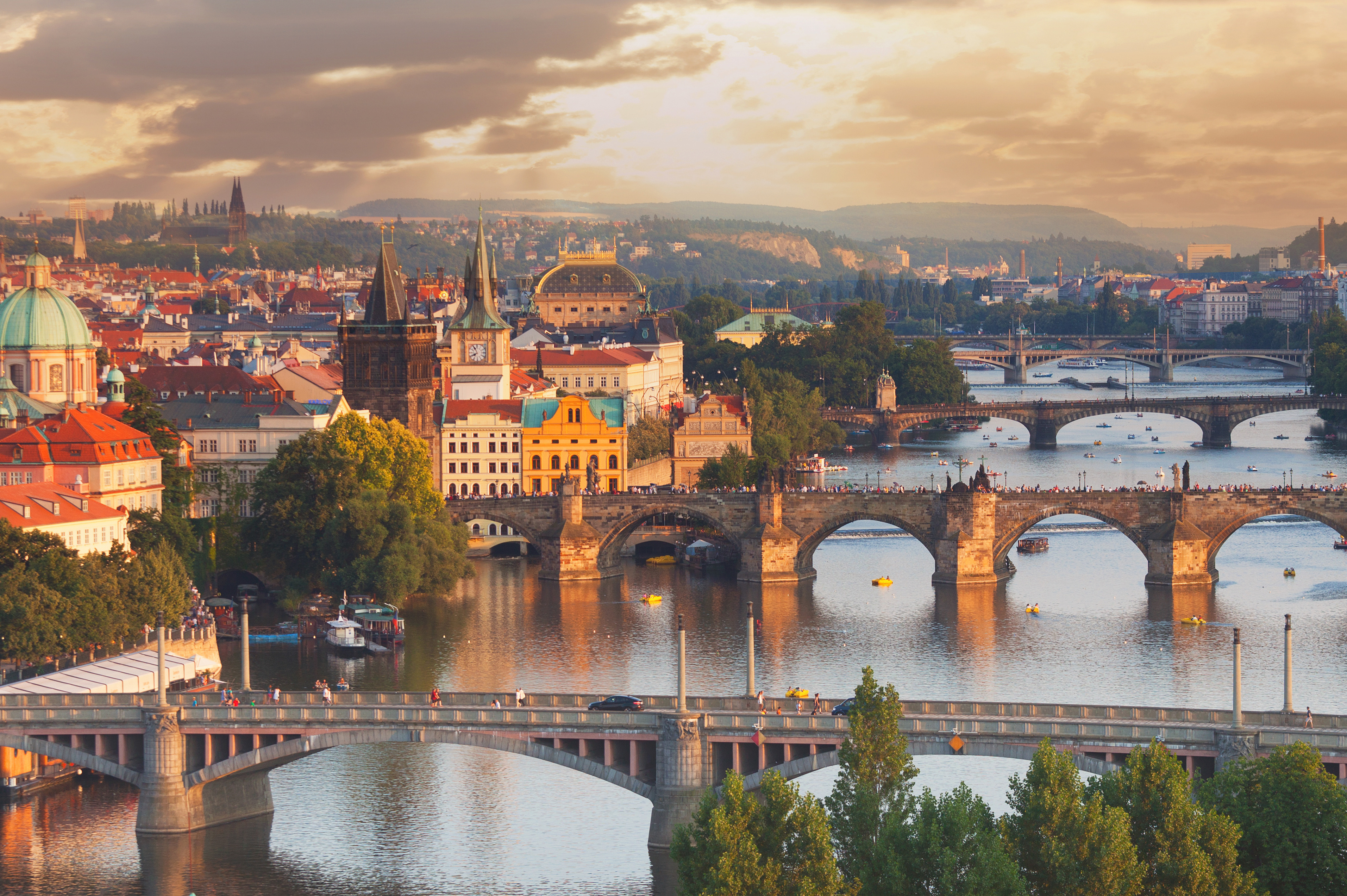 FLAVOR INSPIRATIONS FROM PORTUGAL
The flavor profile of Portugal has long been influenced by their coastal location between Spain and the Atlantic Ocean. A love of seafood, garlic and olive oil combined with influence from Colonial exploration lead to a variety of bold spices and Mediterranean fare. Dishes like Bacalhau, Jamòn Tartine and Malasadas comprise the small but delicious culinary snapshot that Dole Packaged Foods has derived from the Portuguese landscape. Sweet, savory, fried and fresh- the culinary history of Portugal provides a breadth of crave-able culinary dishes.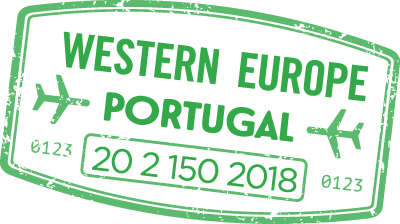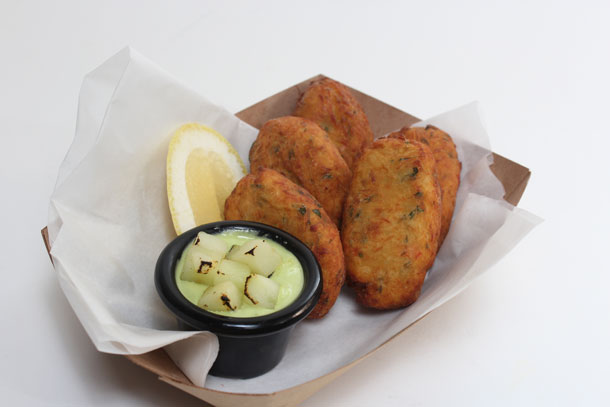 Bacalhau Croquettes
Freshly fried, golden-brown croquettes stuffed with rich salted cod, sweet mashed potato and sofrito served with an apple chervil aioli for dipping.
DOLE® Chef-Ready Cuts Diced Apples
GO TO THE RECIPE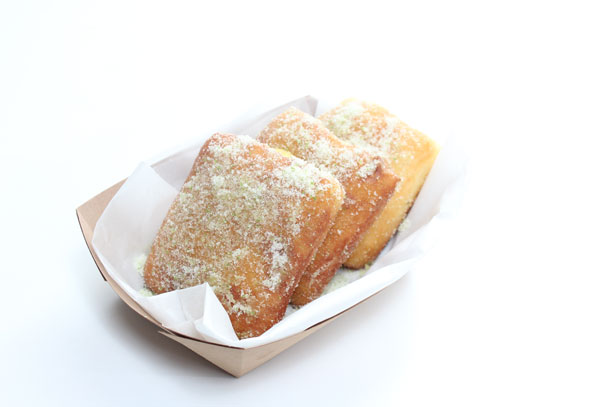 Malasadas
Yeast dough balls fried until golden-brown filled with sweet mango cream and dusted with sugar.
DOLE® Chef-Ready Mango Frozen Purée
DOLE Chef-Ready Cuts Mango Cubes
GO TO THE RECIPE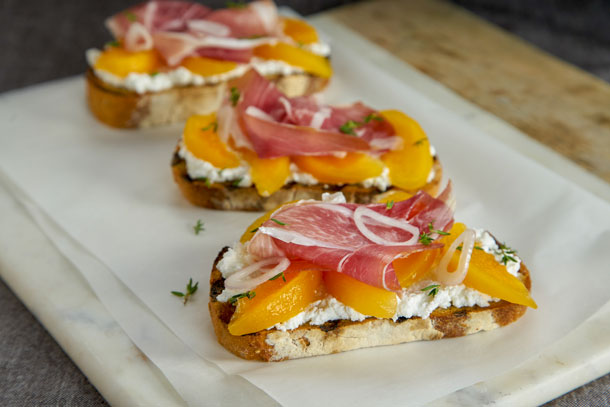 Jamón Tartine
Crusty grilled sourdough topped with a coriander and cardamom pickled peach compote topped with shaved jamón.
Frozen DOLE® Sliced Peaches
GO TO THE RECIPE
FLAVOR INSPIRATIONS FROM FINLAND-LAPLAND
The Lapland region of Finland represents a love of fish, meat, dairy and hearty breads with its usage in traditional country fare. A challenge to pronounce but a joy to consume, Leipajuusto, a Finnish squeaky bread cheese, paired with a fruit-based condiment makes for one truly memorable grilled cheese. Familiar dishes like Scandinavian Meatballs and Reiska with Blackberry Salmon are familiar enough in application and traditional enough in flavor profile to help transport even the most ambivalent foodie.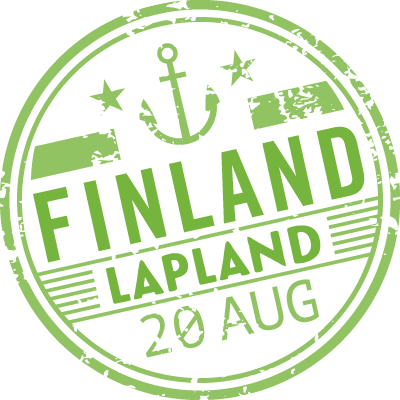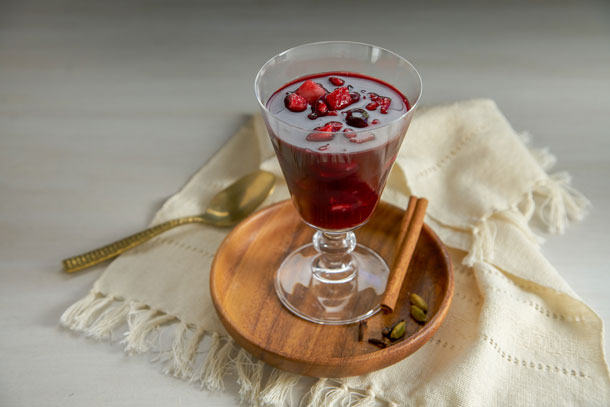 Brambleberry Mulled Wine
A medley of strawberries, blueberries, and dark sweet cherries are simmered in a mulled wine infused with warm spices of cinnamon, clove, ginger, and cardamom.
DOLE® Chef-Ready Cuts Diced Strawberries
Frozen DOLE Blueberries
Frozen DOLE Dark Sweet Cherries
DOLE Chef-Ready Blackberry Frozen Purée
GO TO THE RECIPE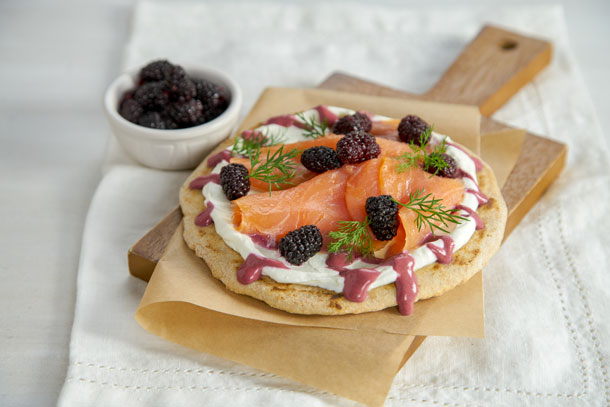 Rieska with Blackberry Salmon
Crispy potato flatbread topped with cured salmon and blackberry dill sour cream finished with fresh dill.
DOLE® Chef-Ready Fruit Frozen Blackberry Purée
Frozen DOLE Blackberries GO TO THE RECIPE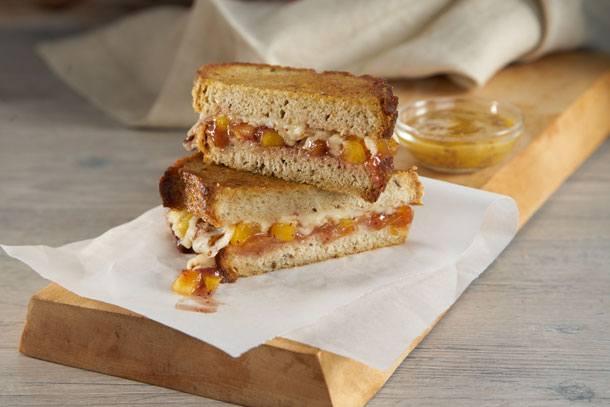 Leipajuusto Grilled Cheese
Leipajuusto cheese smothered with peach-lingonberry jam, griddled between two pieces of rye bread.
DOLE® Chef-Ready Peach Frozen Purée
DOLE Chef-Ready Cuts Diced Peaches
GO TO THE RECIPE
Scandinavian Meatballs
Pork meatballs smothered in creamy blackberry sauce with grilled onions and cardamom finished with fresh parsley.
DOLE® Chef-Ready Fruit Frozen Blackberry Purée
GO TO THE RECIPE
FLAVOR INSPIRATIONS FROM TURKEY-ISTANBUL
The street food of Istanbul is a vibrant window into one of the most aromatic centric cuisines in the world. Turkish food gleans influence from the Silk Road trade as Mediterranean powers marched their armies and cuisine preferences through this amazing seaside settlement. From vibrant baked dishes like tea breads, meat and spice-filled pides, to al dente pyramidic pasta parcels called manti, Istanbul celebrates aromatics and produce in every application and daypart.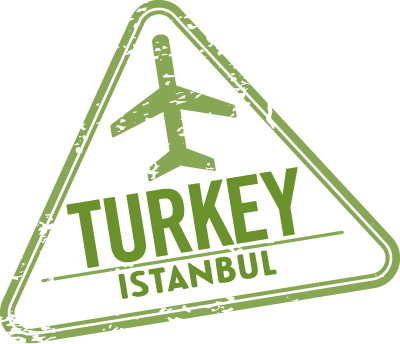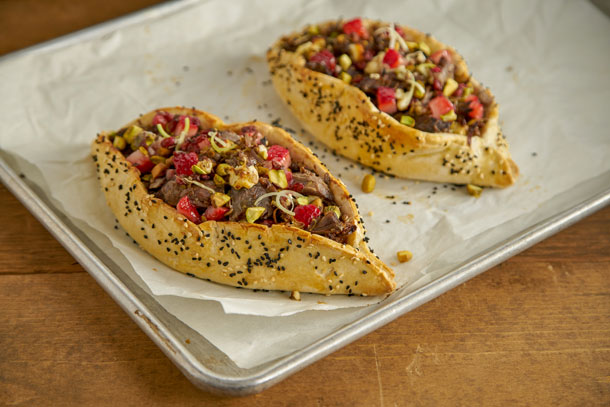 Street Pide
Turkish style flatbread topped with spiced strawberry stewed lamb, pistachios, crumbled feta, barberries, and shaved leeks.
DOLE® Chef-Ready Fruit Frozen Strawberry Purée
DOLE Chef-Ready Cuts Diced Strawberries
GO TO THE RECIPE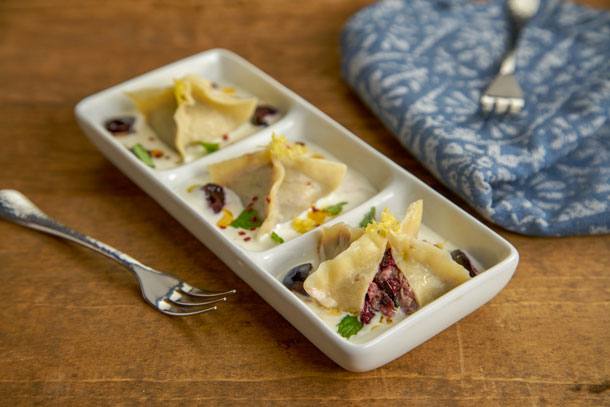 Lamb and Dark Cherry Manti
Steamed dumplings filled with sweet dark cherries, spiced ground lamb and roasted garlic served with a roasted garlic yogurt sauce, torn mint, chili powder, and lemon zest.
Frozen DOLE® Dark Sweet Cherries
GO TO THE RECIPE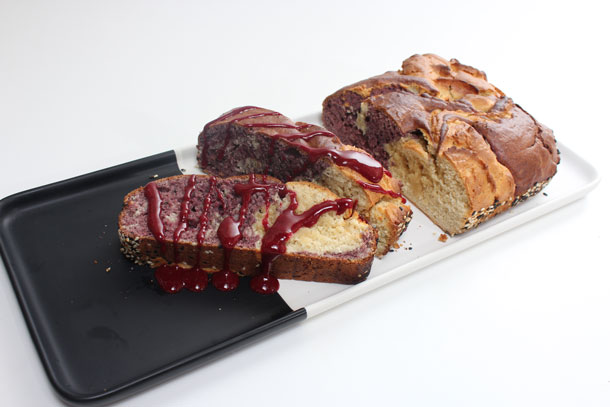 Swirled Sesame Blackberry Tea Cake
Rich and succulent blackberry purée is blended with toasted spices, tahini, and yogurt and baked into a sweet, fluffy tea cake glazed with blackberry, lemon, and toasted sesame seeds.
DOLE® Chef-Ready Fruit Frozen Blackberry Purée
GO TO THE RECIPE
Explore Our Journeys

Past and Present