Chai BBQ Jackfruit Pizza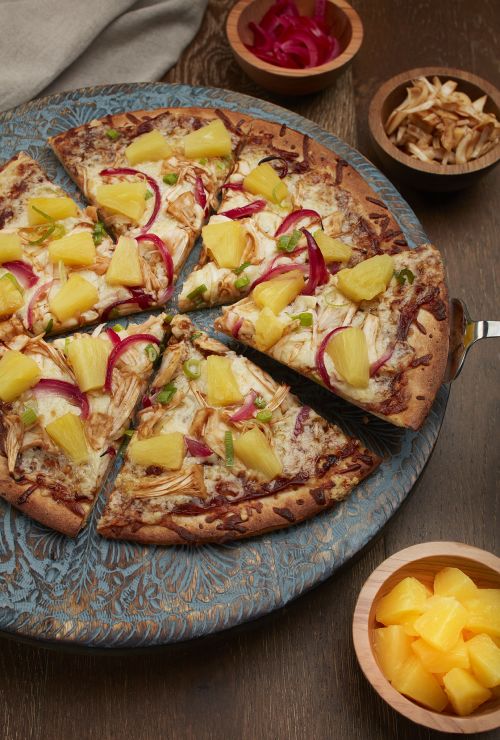 Ingredients
1 Par-baked pizza base
½ cup Masala Chai Tea, brewed and cooled
¼ cup Smokey BBQ Sauce
2 cups Dole® Young Green Shredded Jackfruit, drained
1 cup White Cheddar Cheese, shredded
½ cup Red Onions, thinly sliced, pickled
½ cup Dole® Tropical Gold Pineapple Pizza Wedges
2 tablespoons Green onions, thinly sliced
Directions
Preheat oven to 450 F.
In a small mixing bowl, whisk the tea and bbq sauce together.
Spread half of the sauce on the pizza base, and toss the jackfruit in the remaining sauce to evenly coat.
Evenly coat the pizza with the cheese and arrange the jackfruit, onions and pineapple evenly on top.
Bake the pizza for 5-6 minutes, till the crust is cooked and cheese beginning to color.
Garnish pizza with green onions and slice and serve.