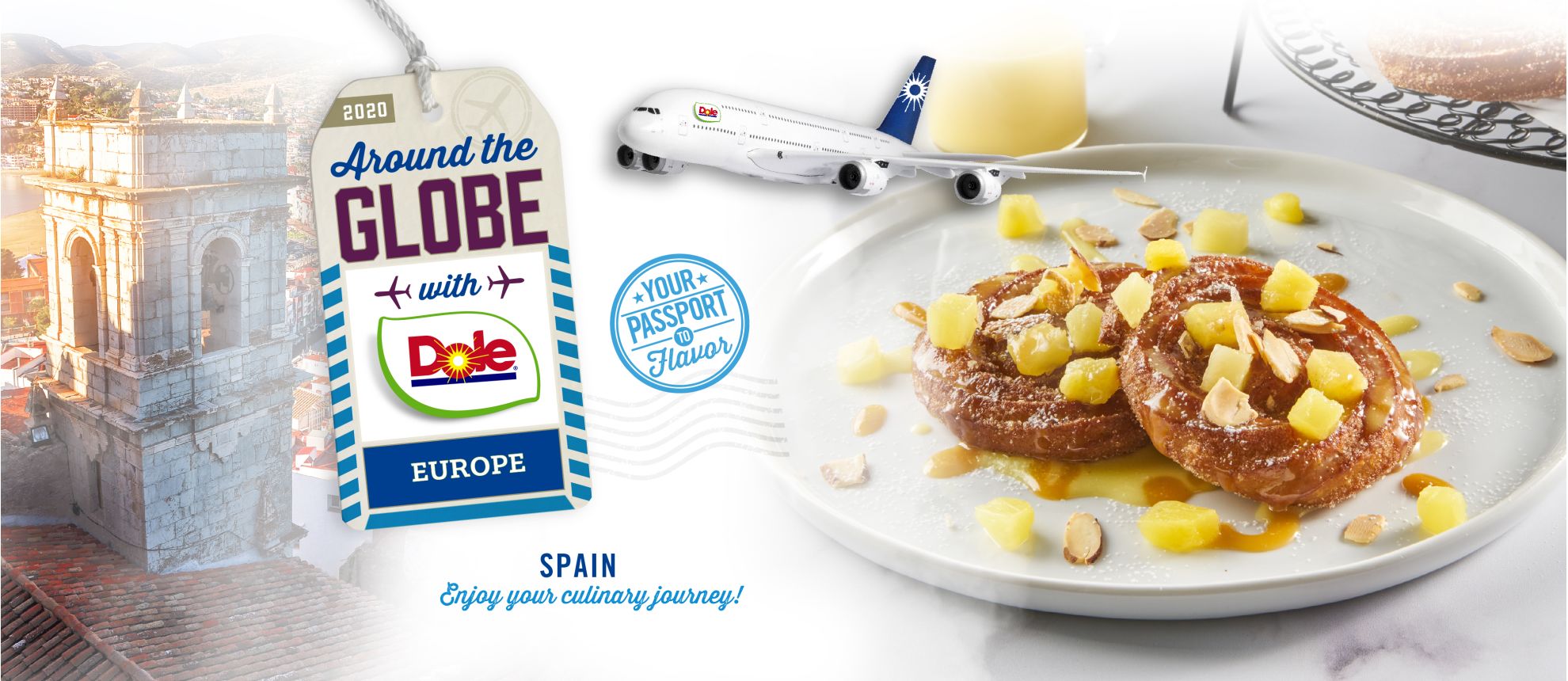 EUROPE
Welcome to the final stop on our 2020 Around the Globe with Dole world tour. We finish this year's journey in Europe, traveling to Naples, Italy – the birthplace of pizza, and Andalusia, Spain a region known for its diverse plant-centric coastal cuisine. We hope you enjoyed your food journey and look forward to seeing you at our next journey, coming in January 2021.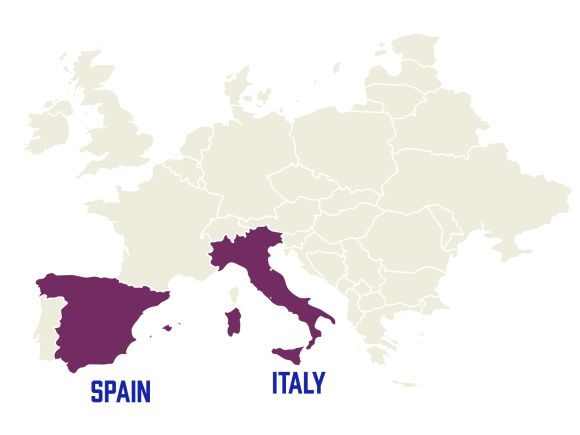 FLAVOR INSPIRATIONS FROM NAPLES-ITALY
Naples may be best known as the birthplace of one of America's favorite dishes – pizza. With a plentiful range of fresh fruits and vegetables, plant-centric dishes and desserts are also a prevalent component of the culinary snapshot that makes up Neapolitan cuisine.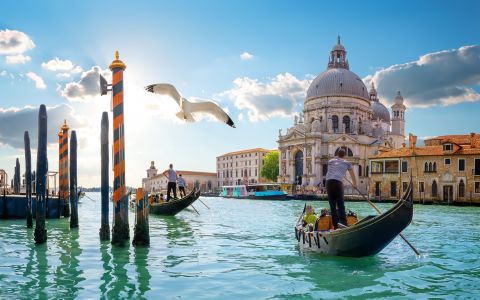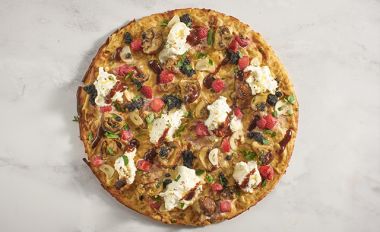 Black Truffle Pizza Bianco
This pizza is the perfect balance of sweet and savory. Start with a cauliflower crust add a creamy alfredo, roasted mushrooms, lemon pepper ricotta and finish with a strawberry balsamic.
DOLE® Chef-Ready Cuts Diced Strawberries
GO TO THE RECIPE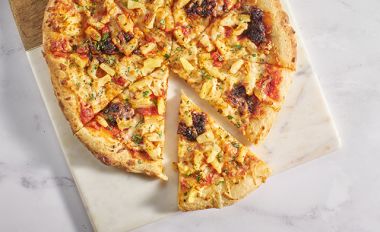 Nduja Pineapple and Scamorza Pizza
A pizza topped with spicy N'duja sausage, creamy scamorza cheese and vibrant golden pineapple. Finished with thyme, oregano and fresh parsley.
DOLE® Pineapple Tidbits in 100% Pineapple Juice
GO TO THE RECIPE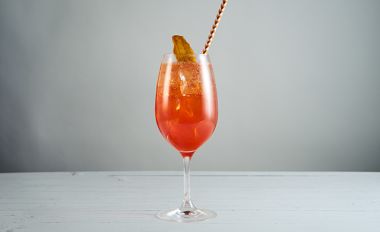 White Balsamic Mango Aperol Spritz
An ice-cold beverage that offers the perfect balance of sweetness with a pleasantly bitter finish.
DOLE® Chef-Ready Mango Frozen Purée
DOLE IQF Mango Chunks
GO TO THE RECIPE
FLAVOR INSPIRATIONS FROM SPAIN-ANDULUSIA
Andaluasian cuisine is shaped by not only the diversity of the land, but also the region's great rise and fall in historic wealth. While access to a variety of fruits, legumes, seafood and spices as well as the cultivation of rice and durham wheat led to an abundance of culinary opportunity, a majority of the population experienced extreme poverty. From this poverty, stemmed the rich and flavorful soups, stews and paellas that are now commonplace in Spain.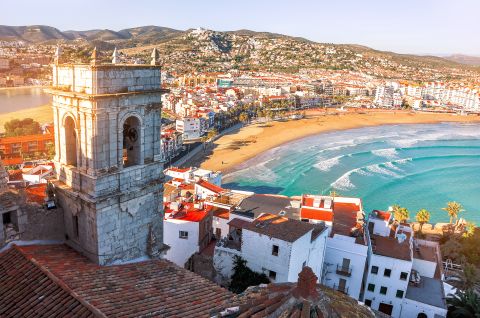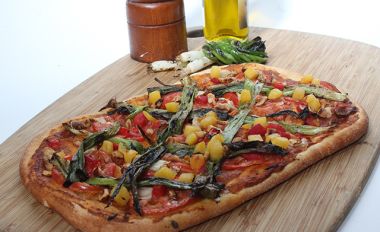 Tomato flatbread with Grilled green onions
A perfectly baked flatbread with a peach hazelnut romesco sauce, topped with sliced tomato, roasted red pepper, diced peaches and sliced garlic.
DOLE® Chef-Ready Cuts Diced Peache
DOLE Chef-Ready Peach Frozen Purée
GO TO THE RECIPE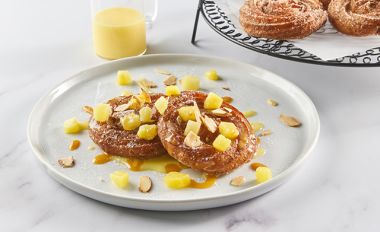 Salted Caramel Pineapple Churros
Crispy fried churros topped with a tangy pineapple curd, a decadent caramel sauce and finished with toasted almonds, powdered sugar and a pinch of maldon salt.
DOLE® Chef-Ready Cuts Diced Pineapple
DOLE 100% Pineapple Juice
GO TO THE RECIPE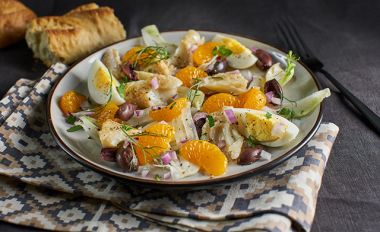 Spanish Citrus Seafood Salad
An elegant dish bursting with fresh citrus flavor. This salad features mandarin oranges, salted cod, fennel and hard-boiled eggs.
DOLE® Mandarin Oranges in 100% Fruit Juice
GO TO THE RECIPE
Explore Our Journeys
Past and Present