Africana Pizza
(2021 Pairings - Sweden - Europe) From Stockholm - Crispy hearth-baked pizza with gooey mozzarella cheese topped with pineapple tidbits, sliced banana, crushed peanuts, and curry spice.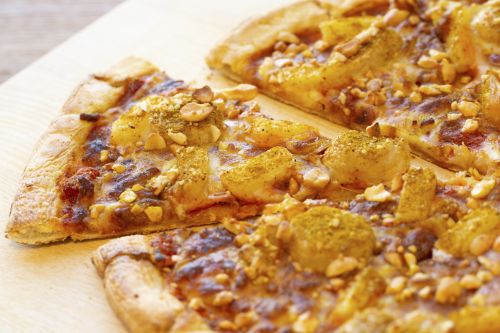 Ingredients
5 - 8 ounce balls pre-made pizza dough
1 cup finely ground semolina flour
¼ cup extra virgin olive oil
2 cups fire roasted tomato pizza sauce
2 cups mozzarella cheese shredded
¼ cup Canned DOLE Pineapple Tidbits in Juice drained
½ cup DOLE Chef-Ready Cuts Sliced Bananas partially thawed
2 Tablespoons curry powder
¼ cup salted peanuts crushed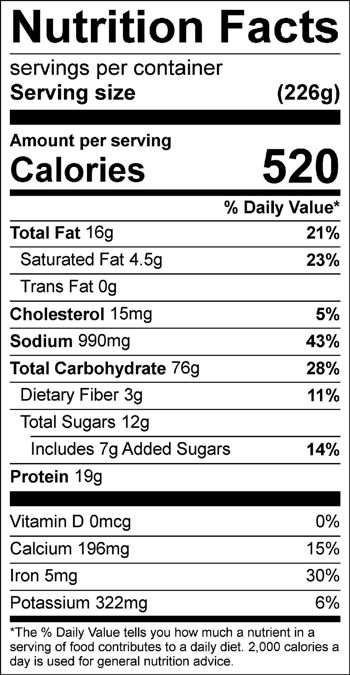 Directions
Preheat oven to 500°F. While preheating, stretch dough balls into 12-14" rounds.

Once stretched, dust pizza with semolina flour to prevent sticking. Par bake in a 500°F oven until golden brown, about 3 minutes.

Brush each round with 1 teaspoon olive oil and top with 2 fluid ounces pizza sauce, 1-1/2 ounces of pineapple and banana each and 1-1/4 ounces of mozzarella cheese. Dust the pizza with curry powder and garnish with crushed peanuts.

Bake the pizza for another 5-7 minutes at 500°F until crust is deep golden brown and cheese is melted.

Remove pizza from oven and let rest on a cutting board for 3 minutes.

Slice and serve.
Explore DOLE Products in This Recipe