12/12 OZ. Golden Raisins, Pouch
Unlike sun-dried raisins, our raisins are gently bathed in warm water, dried in warm flowing air, then packed for maximum freshness and flavor. So you always get a plumper, moister and 100% naturally sweet raisin.
Serving Suggestion: These are a tasty additional to any oatmeal or yogurt parfait, baking or salad.
Features and Benefits:
BPA-free recyclable cans
Shelf-stable before opening
Picked at peak ripeness
Available in various cut sizes & packing mediums
Pre-cut for labor saving convenience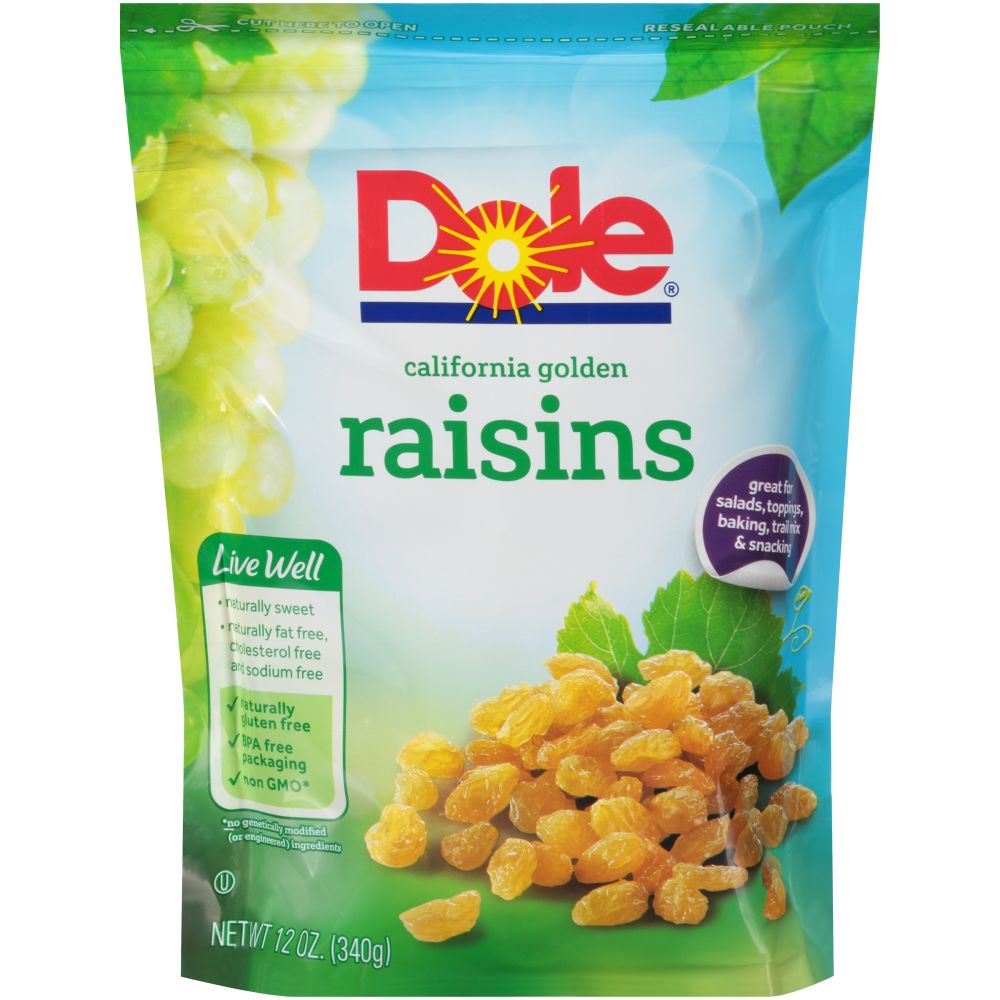 Case UPC: 100-75700-03207-8
Unit UPC: 0-75700-03207-1