3rd and Dole
A game-day inspired beverage that blends the flavors of the tropics with a hint of fresh mint.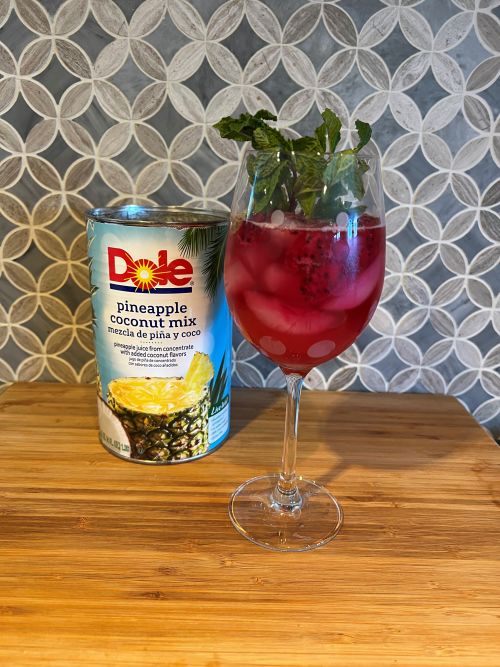 Ingredients
ice, as needed
¼ cup DOLE Chef-Ready Cuts Diced Dragon Fruit, frozen
2 ea sprigs of mint
2 oz DOLE Pineapple Coconut Juice Mix
4 oz sparkling wine
Directions
Add ice, dragon fruit and mint to the base of your glass.
Slap the mint before adding to the glass to help release the flavor and aroma.
Top with Pineapple Coconut Mix and sparkling wine. Enjoy!
Explore DOLE Products in This Recipe