Banana Kaya Toast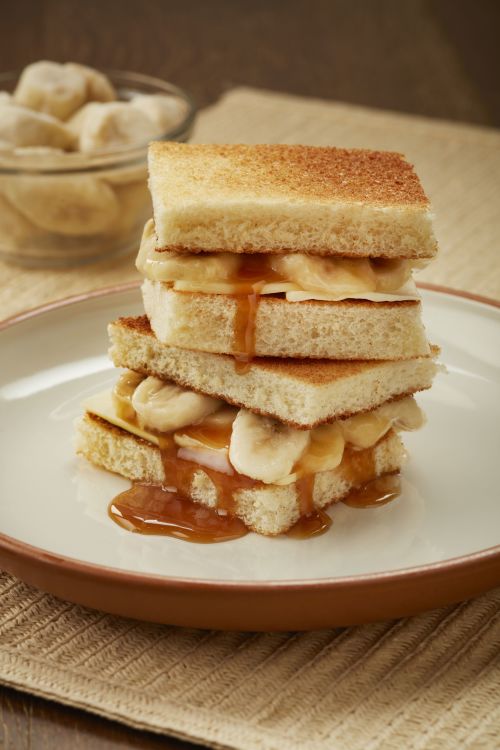 Ingredients
20 slices White Bread, toasted, crust cut off
1 ¼ cups Kaya Coconut Egg Jam
20 slices DOLE Chef-Ready Cut Banana Slices, thawed, cut in half
5 tablespoons Butter, cold, sliced thinly
Directions
To assemble one sandwich, take 2 slices of the toasted white bread. Spread 1 tablespoon of Kaya over one side of each slice.
On one slice of bread, layer ½ a tablespoon thinly sliced butter, and the other slice of bread layer 4 slices of the sliced bananas. Place the slices of bread together to make a sandwich.
Repeat those steps with each sandwich to make 10 sandwiches.