Pineapple Chicken Wrap with Caribbean Ranch Dressing
Delicious fruit and veggie-filled wrap with a tasty twist.  K-12 Crediting: 1/4 cup fruit, 1 oz. grain, 4 oz. meat/meat alternative, 1/2 cup vegetable.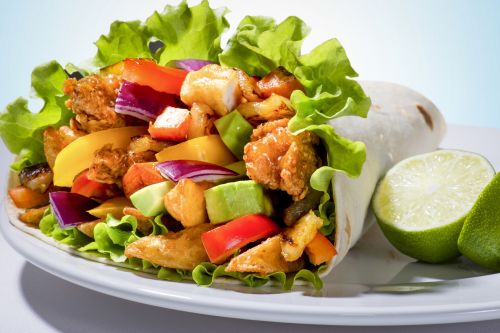 Ingredients
2 cups DOLE Chef-Ready Mango Frozen Puree thawed
2 cups bottled ranch dressing
1 lime juiced
20 breaded cooked chicken tenders
2-½ cups frozen DOLE Diced Avocado thawed
2-½ cups DOLE Pineapple Tidbits drained
1 large red onion diced
1 large red bell pepper cut into short strips
20 Romaine lettuce leaves
10 medium multigrain tortillas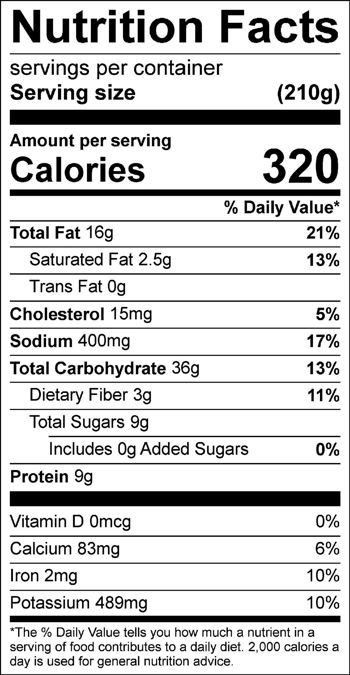 Directions
Combine Ranch dressing, mango purée and lime juice in a bowl.
Whisk until ingredients are fully incorporated together. Set aside and chill until use.
Place 2 chicken tenders, 2 leaves Romaine lettuce and 2 oz. each diced avocado, red onion, bell pepper and pineapple tidbits in tortilla.
Drizzle with 2 oz. Caribbean Ranch Dressing.
Fold bottom and sides of tortilla over filling and serve.