Egyptian Breakfast Hash
(2018 Pairings Recipe) A tasty hash featuring peaches and dukkah.
Ingredients
6 cups Yukon gold potato peeled 14 dice
1 gallon cold water
½ cup white wine vinegar
¼ cup kosher salt
¼ cup vegetable oil
2 cups chickpeas rinsed and drained
1 lb. shredded white meat turkey
1 cup DOLE Chef-Ready Cuts Diced Peaches
¼ cup dukkah spice blend
1 tablespoon dried thyme
2 cups Manchego cheese shredded
5 large eggs
¼ cup finely chopped fresh parsley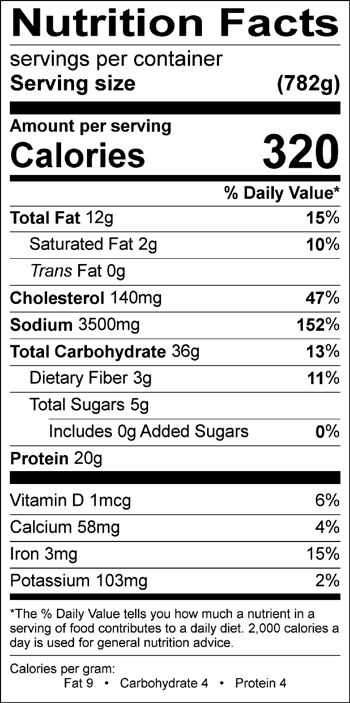 Directions
Place diced Yukon gold potatoes in a medium-sized pot and cover with water, white wine vinegar, and kosher salt. Bring water to a boil and cook for 7 minutes until tender, strain and spread on a parchment-lined sheet pan under refrigeration to cool until needed.
Preheat oven to 350° F.
Preheat a large cast-iron skillet or sauté pan over medium-high heat and add vegetable oil.

Add prepared diced potatoes to the pan and sauté until all sides are brown and caramelized (approximately 5 minutes). Add chickpeas, shredded turkey, peaches, dukkah spice, and dried thyme.

Remove from heat and gently stir in shredded Manchego cheese. Crack eggs on top of hash and place in oven for approximately 10 minutes or until internal temperature reaches a minimum of 165°F

Serve 6 oz. individual portions and garnish each serving with a teaspoon of parsley.
Explore DOLE Products in This Recipe