Fattoush with Strawberry Sumac Vinaigrette
(2018 Pairings Recipe) A Lebanese-style salad accented with strawberries.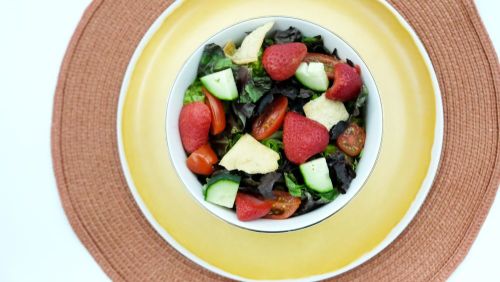 Ingredients
4 teaspoons ground sumac soaked in 4 teaspoons warm water
3 tablespoons lemon juice
1 cup DOLE Chef-Ready Cuts Sliced Strawberries partially thawed
¼ cup strawberry puree
2 small garlic cloves minced
1 tablespoon white wine vinegar
½ teaspoon dried mint
1-½ teaspoons kosher salt
¾ cup extra virgin olive oil divided
2 8-inch pita breads halved toasted and broken into chunks
3 Roma tomatoes seeded dice
½ cup cucumber 14 thinly sliced
½ cup scallions thinly sliced
4 cups romaine lettuce cut 1 squares
1 cup flat leaf parsley
1 cup fresh mint leaves
2 teaspoons ground sumac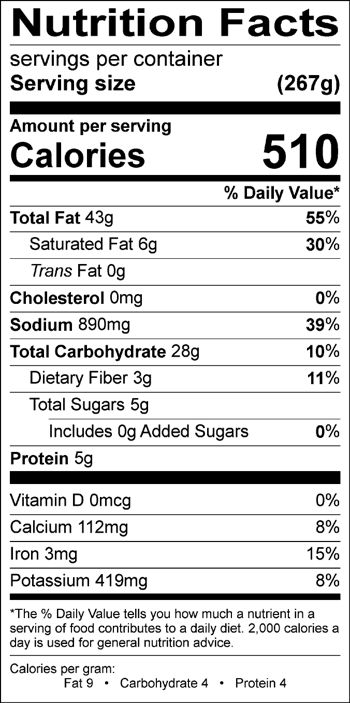 Directions
Combine the soaked sumac in liquid, lemon juice, thawed Dole® Chef Ready Strawberry Puree, minced garlic, white wine vinegar, dried mint, and 1-1/4 teaspoons salt in a medium-sized mixing bowl. Slowly whisk in 1/2 cup olive oil until fully incorporated.

Place pita pieces in a medium bowl and pour 1/4 cup of extra virgin olive oil tossing to coat. Season pita with 1/4 teaspoon of salt.


Combine thawed strawberries, diced tomatoes, cucumbers, scallions, romaine lettuce, parsley leaves and mint leaves in a large bowl. 

Add dressing to salad mixture and toss to coat, adding more dressing by tablespoonful as needed. Add seasoned pita; toss gently and serve immediately with ground sumac sprinkled on top.
Explore DOLE Products in This Recipe