Baharat Spiced Cherries and Labneh on Flatbread
(2018 Pairings Recipe) A delicious Middle Eastern appetizer.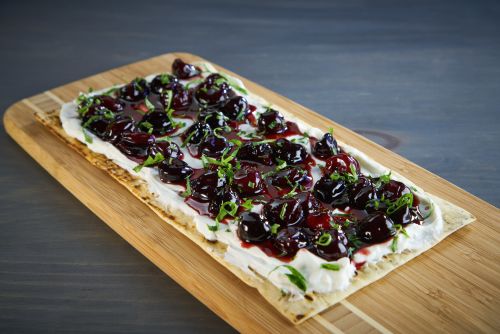 Ingredients
¼ cup Pickling spice
2 tablespoons ground black pepper
4 teaspoons dried mint
4 teaspoons ground cumin
2 teaspoons ground cinnamon
2 teaspoons ground nutmeg
3-½ cups DOLE Frozen Dark Sweet Cherries
1 cup red wine vinegar
1 cup Pinot Noir
½ cup granulated sugar
2 tablespoons baharat spice
2 tablespoons lemon zest
4 9-inch flatbread
4 cups whole milk Greek yogurt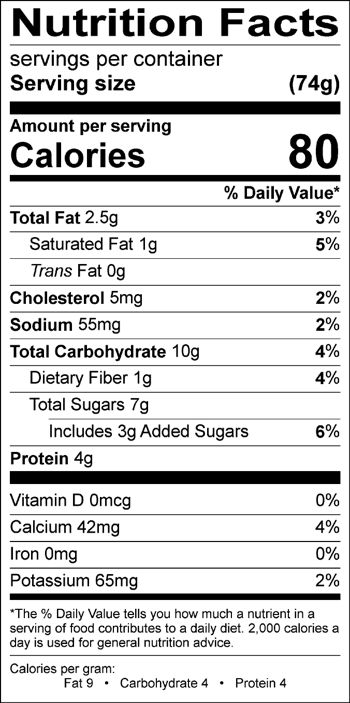 Directions
Combine spices in a spice grinder and pulse to a fine grind. Reserve in a sealed container until needed. 

Combine cherries, vinegar, wine, sugar, 2 Tablespoons of spice blend, and lemon zest in a medium-sized saucepan over high heat. Bring to a simmer and reduce heat to low. Allow to simmer for 10 minutes, stirring occasionally with a rubber spatula. Remove from heat and transfer to a medium-sized bowl, refrigerate for 1 hour to cool.

Preheat grill to highest heat setting. Carefully grill each flatbread for 30 seconds on each side to mark and toast. Remove and allow to cool for 5 minutes prior to topping.
Top each flatbread with 1 cup of whole milk Greek yogurt and 1 cup of Baharat spiced cherries. Cut flatbreads into 1" x 4" thick pieces and serve on a large plate or platter.
Explore DOLE Products in This Recipe