Parsley Pesto and Strawberry Pasta Salad Bowl
(2017 Pairings) A delicious twist on pesto.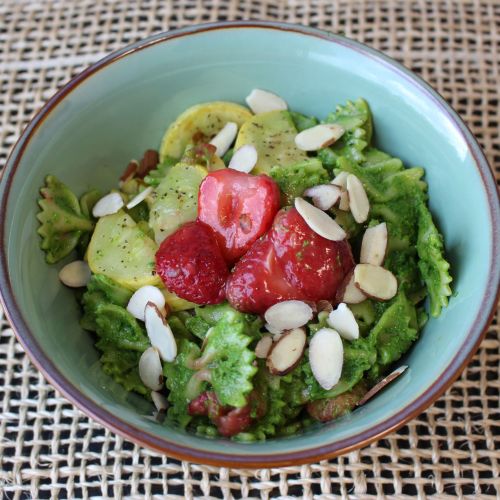 Ingredients
1 lb. dry pasta
½ cup plus 1 tablespoon extra virgin olive oil divided
1 garlic clove minced
⅓ cup pine nuts toasted
¼ cup packed fresh basil leaves
3 cups packed fresh flat leaf parsley leaves
½ teaspoon salt
¼ teaspoon ground black pepper
⅓ cup grated parmesan cheese
2 yellow squash halved lengthwise and sliced thin
1 cup DOLE Chef-Ready Cuts Sliced Strawberries partially thawed
⅓ cup sliced almonds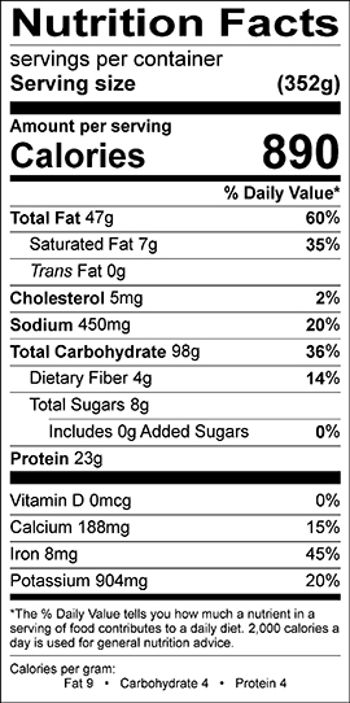 Directions
Make pasta according to box directions.
Add 1/4 cup olive oil, garlic, pine nuts, basil and parsley to a blender or food processor. Pulse until a paste begins to form. Season with salt and pepper, add cheese.  While continuing to process on low, stream in remaining oil until desired consistency is achieved.
Heat a tablespoon of olive oil in a small skillet over medium heat. Sautee squash until tender and just beginning to turn translucent. Season with salt and pepper and set aside.

Drain

pasta thoroughly and toss with pesto, strawberries, zucchini and sliced almonds. 

Serve immediately, or store in a sealed container in a refrigerator for up to 3 days.