Mandarin Chicken Salad
Juicy chicken breast over a crisp bed of lettuce with sweet mandarin oranges.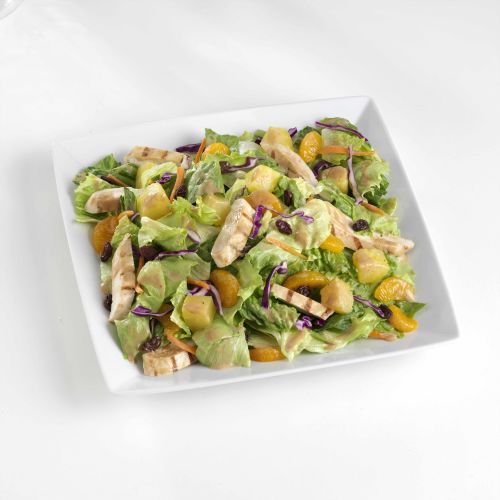 Ingredients
27 lb. (2-½ gal.) chicken cooked cubed
2 lb. 6 oz. (7 cups) DOLE Seedless Raisins
9 lb. (12-¾ cups) DOLE Mandarin Oranges drained
6 lb. 10 oz. (1 (#10) can) DOLE Pineapple Chunks drained juice reserved
106 oz. (14 cups) plain yogurt
35 oz. (4-½ cups) hoisin sauce
2 Tbsps. + 1 tsp. garlic powder
2 Tbsps. + 1 tsp. dry mustard
6-¾ lb. (27 whole) sliced bananas
13-½ lb. (3 gal.) classic iceberg lettuce salad mix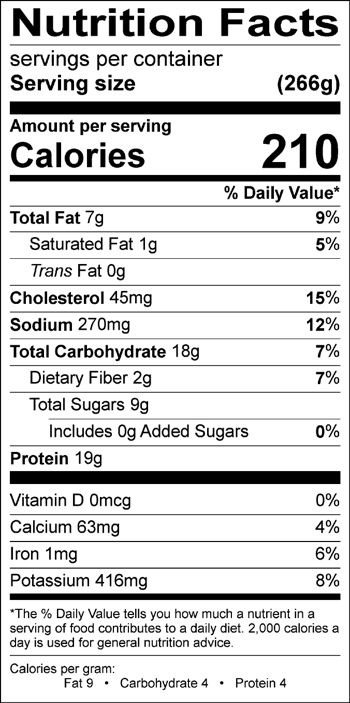 Directions
Combine chicken, raisins, oranges and pineapple. Set aside.
Stir together yogurt, reserved juice, hoisin sauce, garlic and mustard.
Pour yogurt dressing over chicken mixture; toss to coat. Transfer to hotel pans.
Cover, chill 1 hour to blend flavors.
Add bananas to chicken mixture before serving.
Toss classic salad with chicken mixture until evenly coated. Serve.