Apple Carnitas Breakfast Burrito
This burrito combines spicy carnitas with tangy apple for a sweet and savory breakfast dish.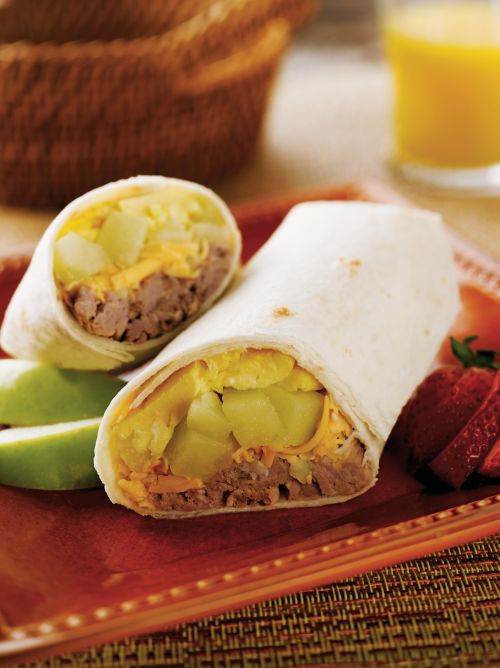 Ingredients
30 oz. pork carnitas excess fat removed and shredded
1 cup prepared salsa
⅔ cup chopped fresh cilantro
5 oz. shredded sharp cheddar cheese
20 oz. DOLE Chef-Ready Cuts Diced Apples
10 eggs
10 (12-inch) burrito-style flour tortillas
Directions
Combine carnitas, salsa and cilantro in large skillet; cook, stirring until heated through.

Prepare burritos, divide carnitas mixture, cheese, apples and scrambled eggs on tortillas. Fold in sides and roll up. Heat briefly in oven or microwave oven, if desired. Cut in half and serve with additional salsa, if desired.




*TIP: For a vegetarian version, substitute pork carnitas with soyrizo.  You may also substitute gluten-free tortillas for flour tortillas.
Explore DOLE Products in This Recipe