Huzarensalade (Dutch Potato Salad)
Diced ham, potatoes, peas pickles, onions and eggs are folded with a creamy dressing.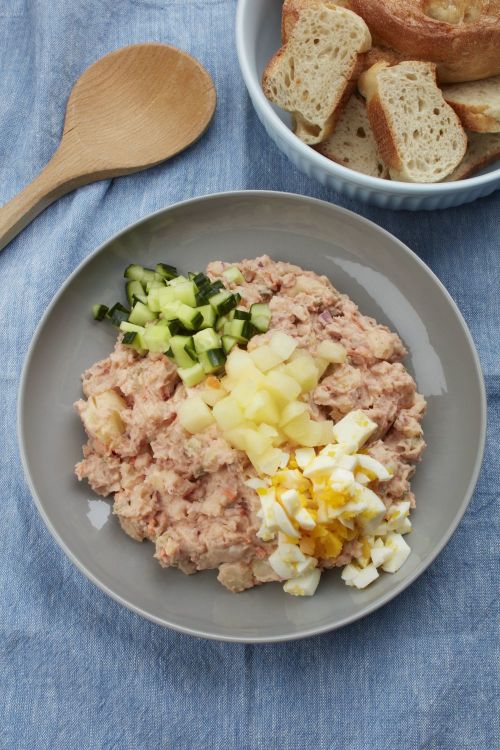 Ingredients
5 russet gold potatoes, skinned and diced
2 cups corned beef, shredded
1 cup DOLE® Chef-Ready Cuts Diced Apples, defrosted
½ cup carrots, shredded
¼ cup red onion, diced
½ cup gherkin pickles, diced
2 Tbsp apple cider vinegar
½ cup ketchup
½ cup mayo
Salt and pepper, to taste
5 hard boiled eggs, cut into quarters
1 cup seedless cucumber, diced
1 cup DOLE Chef-Ready Cuts Diced Apples, defrosted
Directions
Boil potatoes in water for 30 minutes or until soft. Drain and cool at room temperature for an hour.
In a mixing bowl add potatoes and rough mash them. Add corned beef, apples, carrots, red onion, pickles, vinegar, ketchup, mayo and mix well. Season with salt and pepper to taste.
Serve at room temperature with fresh bread or crackers garnished with eggs, cucumbers and apples.
Explore DOLE Products in This Recipe