Spicy Jalapeño Margarita
Cucumber and jalapeño come together for the perfect balance of sweet and heat.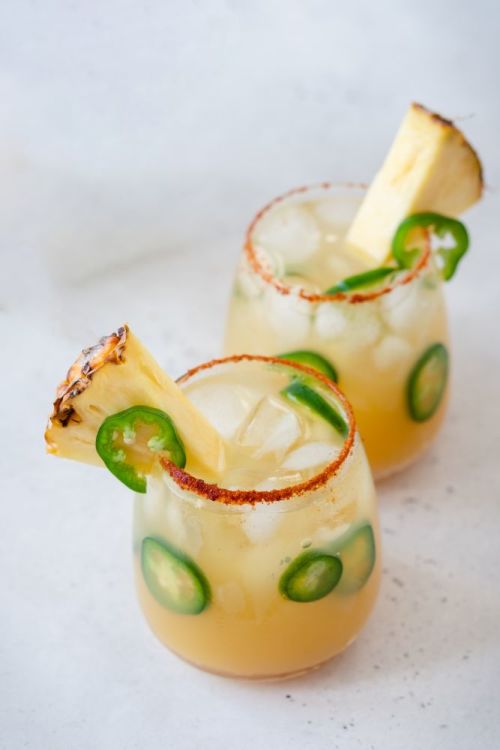 Ingredients
4 slices cucumber
4 slices jalapeño, plus additional for garnish
4 oz. DOLE® Sweet & Sour Mix
1½ oz. tequila
1 oz. fresh lime juice
1 oz. triple sec
Directions
Fill a cocktail shaker with ice. Then add cucumber, jalapeño, tequila, lime juice, triple sec, and DOLE Sweet & Sour Mix.
Cap the shaker and shake vigorously for 10-15 seconds. Strain into glass and add additional jalapeño slices for garnish.