Mezcal It A Draw
A tasty tropical combination featuring mezcal, DOLE Pineapple Coconut Juice and lime.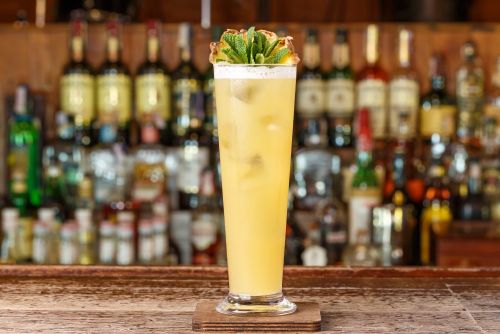 Ingredients
2 oz mezcal
4 oz DOLE Pineapple Coconut Juice
½ oz lime juice
½ oz agave syrup
3 dashes bitters
mint spring, for garnish
ice, as needed
Directions
Combine ingredients in cocktail shaker with ice.
Shake vigorously for 10 seconds.
Pour into servings glass.
Serve with mint spring and a pineapple slice.