Rotini in Trapanese Mango Pesto
(2021 Pairings - Italy - Europe) From Sicily- Pesto sauce made with blanched roasted almonds, fresh basil, sun dried tomatoes, seared mango, fresh garlic, grated pecorino, extra virgin olive oil all blended, then folded into a traditional curled pasta.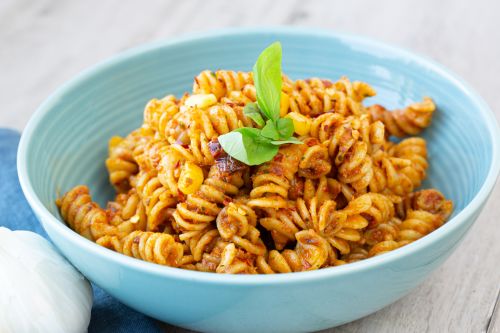 Ingredients
8 each garlic cloves peeled
1 cup whole blanched almonds
3 cups fresh basil leaves
10 ounces pecorino romano cheese grated
3 cups sun dried tomatoes divided
2-¼ cups DOLE Chef-Ready Cuts Mango Cubes thawed divided
¾ cup + 1 teaspoon extra virgin olive oil divided
3-¾ quarts rotini pasta cooked al dente
2-½ cups Trapanese pesto sub-recipe
2 Tablespoons red chili flakes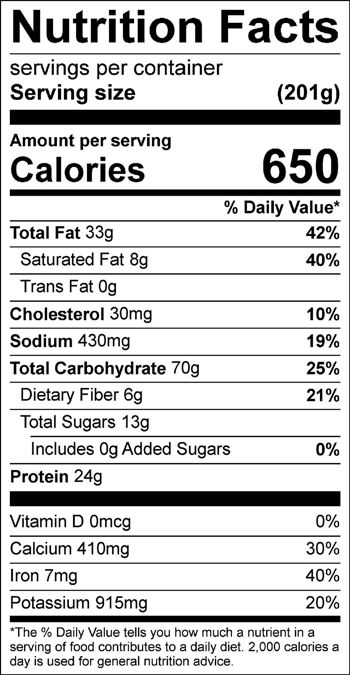 Directions
To Prepare Trapanese Pesto:

1. In a food processor pulse the garlic, almonds, basil, cheese, 1 cup tomatoes and 1/4 cup mango to form a rough paste.

2. Then slowly add 3/4 cup olive oil while blending to properly incorporate.

To Serve Rotini in Trapanese Pesto:

1. In a saute pan with a tsp of oil, add 1-1/2 cups of pasta with ¼ cup of pesto and toss to coat and heat through.

2. Then add mango cubes and minced sun dried tomatoes to the pan and cook for an additional 15 seconds.

3. Plate up and garnish with a teaspoon of chili flakes.