Indori Poha
(2021 Pairings - India - Asia) From Indore - A sweet and spicy street snack made of flattened rice cooked with fennel seeds, garam masala, green chiles, fresh ginger, garlic, onions and ground turmeric, finished with tropical fruit and cilantro leaves.
Ingredients
4 cups thick poha
4 Tablespoons sev vermicelli
¼ cup vegetable oil
2 teaspoons yellow mustard seeds
2 teaspoons fennel seed
¼ cup chopped peanuts
1 Tablespoon green chilis chopped
20 each curry leaves
½ cup sweet onion diced
1 Tablespoon garlic minced
1 Tablespoon minced ginger
2 teaspoons salt
½ teaspoon ground turmeric
1 Tablespoon garam masala seasoning
2 Tablespoons lemon juice
1 Tablespoon sugar
¼ cup Chopped fresh cilantro
½ cup DOLE Mixed Tropical Fruit Tidbits in Juice drained juice reserved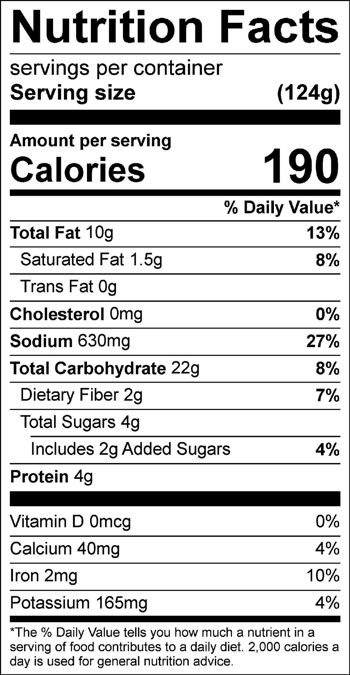 Directions
Place

the poha into a fine mesh sieve and rinse with warm water shaking and agitating to ensure all grains are hydrated. Rinse the poha until it is just tender, but not mushy.

Quickly

rinse poha with cold water and shake to remove any excess moisture and set aside.

Warm

a small pan over high heat and add the vermicelli to the pan stirring constantly until golden brown and crispy. Once browned, remove from the pan and hold for later use.

Place

a large stock pot or skillet over medium-high heat. Once the pan is heated, add the oil.

Once

the oil is pre-heated, add the mustard seed and fennel seed and fry for about 10 seconds.

Add

the peanuts and chilis and fry for another 30 seconds. Once the peanuts and chilis are fragrant, add the curry leaves, onion, garlic, and ginger and cook, stirring regularly until the onions are tender and translucent.

Add

the poha, salt, turmeric, garam masala, lemon juice, and sugar. Cook, stirring regularly until completely warmed through and poha is evenly coated in seasoning.

Top

the mixture with cilantro, tropical fruit and roasted vermicelli.

To Serve:

1. Scoop 1/2 cup of the poha mixture into a bowl and serve warm.