Aish Baladi Egyptian Flat Bread
(2021 Pairings – Egypt – Africa & the Middle East) From Cairo - A staple of Egyptian cuisine, whole wheat flatbread is served topped with coconut mango tahina sauce with pickled mango chunks and garnished with dukkah.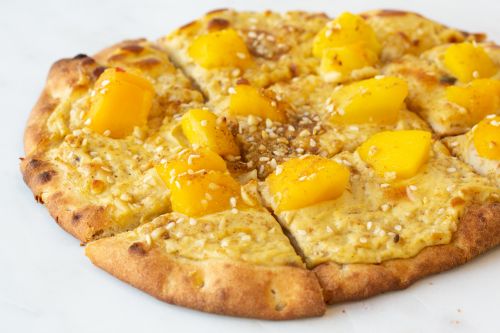 Ingredients
1 cup sugar
1 cup apple cider vinegar
10 each coriander seeds
10 each fennel seed
1 teaspoon crushed red pepper
3 each cardamom seeds
5 cups DOLE Chef-Ready Cuts Mango Cubes thawed
1 cup DOLE Chef-Ready Mango Frozen Puree thawed
1 cup coconut milk
1 cup tahini
10 each whole grain flatbread
10 teaspoons dukkah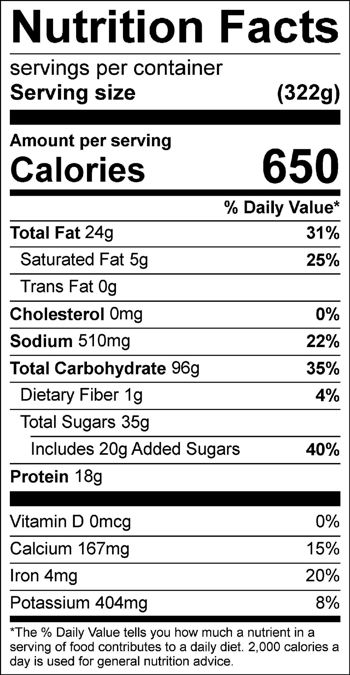 Directions
Preparation for Pickled Mango:

1. In a small saucepan combine sugar, cider, coriander seeds, fennel seeds, crushed red pepper and cardamom seeds. Heat until sugar is dissolved.

2. Add the Mango and allow to marinade for at least 2 hours.

For the Sauce

1. In a small bowl combine mango puree, coconut milk and tahini and whisk until combined.

2. Keep cold until ready for service.

Assembly:

1. Preheat oven to 425°F.

2. Place flatbreads on pizza pan or stone, spread tahini sauce over breads evenly.

3. Add the mango cubes, being careful to not add too much of the juice to the flatbreads.

4. Sprinkle flatbreads with dukkah and bake for 10 minutes or until brown around the edges.

5. Cut into 9 pieces each and serve.