Miso Glazed Salmon Topped with Mandarin Orange Salsa
(2018 Pairings) Delicious miso glazed salmon topped with a bright Mandarin orange salsa.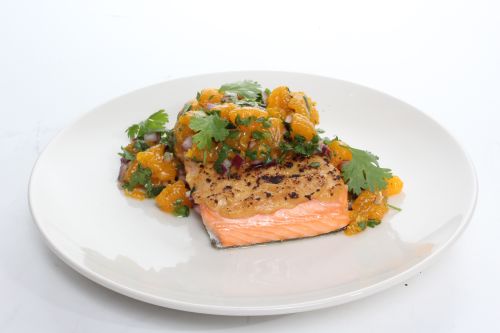 Ingredients
2 cups DOLE Mandarin Oranges drained reserving juice
½ cup red onion peeled fine dice
½ cup fresh cilantro leaves chopped
¼ cup jalapeno peppers seeded and minced
2 tablespoons fresh lime juice
1-½ teaspoons kosher salt
1 teaspoon ground cumin
1 teaspoon ground coriander
¼ cup white miso paste
1 tablespoon seasoned rice vinegar
2 tablespoons fresh ginger peeled and grated
4 (4 oz.) salmon filets skin on deboned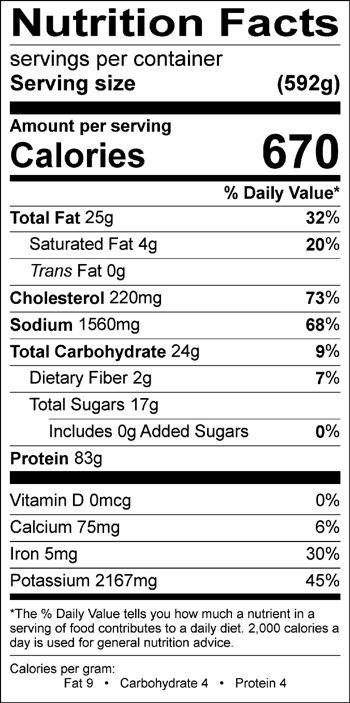 Directions
Combine mandarins, onion, cilantro, jalapeno, lime juice, salt, cumin, and coriander in a medium-sized mixing bowl and stir with a rubber spatula until fully incorporated.  Cover and refrigerate for at least 1 hour prior to use. 

Whisk

together white miso paste, 3 tablespoons reserved juice, seasoned rice vinegar, and grated ginger i

n a small mixing bowl.

 

Place salmon filets skin-down on a parchment-lined sheet pan. Spread 2 Tablespoons of miso glaze across top of salmon filets. Place in the refrigerator for 1 hour. 

Preheat oven to 350° F. Place miso glazed salmon on a parchment-lined pan and cook in oven for 10-12 minutes until pink and opaque. Using a fish spatula, carefully place each miso glazed salmon portion on a warm plate. 

Top each miso glazed salmon portion with 1/2cup of mandarin orange salsa. Serve immediately.
Explore DOLE Products in This Recipe