Apple and Frozen Yogurt Sundae Bowl
(2017 Pairings) This is a great shareable sundae with caramel apple and cherry chipotle chocolate fudge balls.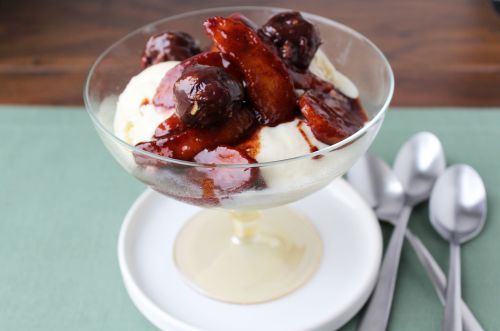 Ingredients
1 cup semi-sweet chocolate chips
⅓ cup heavy cream
½ tsp ground chipotle pepper
¼ tsp kosher salt
½ cup granola
½ cup DOLE Frozen Dark Sweet Cherries chopped
¼ cup brown sugar packed
½ cup frozen DOLE Slice Apples
1 Tbsp ground cinnamon
6 scoops vanilla frozen yogurt or ice cream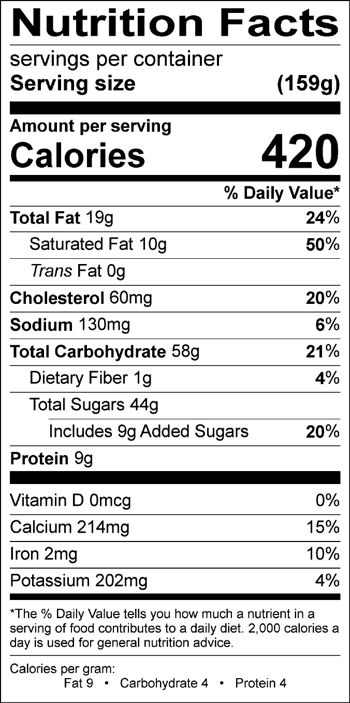 Directions
Combine chocolate, cream, chipotle pepper, and salt, in top of double boiler over simmering water, stirring until melted and completely blended.  Stir in granola and cherries. 

Line baking tray with wax paper and coat sides with cooking spray. Pour chocolate mixture onto wax paper and spread evenly. Place in refrigerator for 30 minutes to chill.

Sprinkle brown sugar in small skillet and stir in sliced apples and cinnamon. Cook over low heat, stirring until sugar melts and apples are dark, golden and slightly sticky. Remove from heat.

Roll fudge into 1-inch balls.  Place 3 scoops ice cream in large sundae bowl, top with caramelized apples and fudge balls. 

Explore DOLE Products in This Recipe