Spicy Ponzu Poke with Mango
(2017 Pairings) This dish combines all the great Asian flavors of rice, ahi tuna, soy sauce, sesame oil, avocado, and jalapeno pepper in a bowl.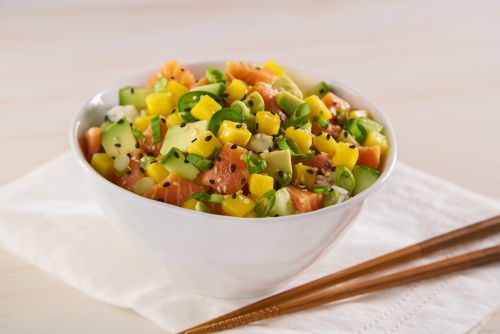 Ingredients
2 cups short grain rice
2 cups water
½ cup lemon lime juice mixture
2 tablespoons white soy sauce
2 tablespoons dark soy sauce
2 tablespoons mirin sweet rice wine
¼ cup DOLE Pineapple Juice
1 teaspoon sesame oil
½ teaspoon hot chili oil
½ lb. sushi-grade ahi tuna or salmon cut into 12-inch pieces
⅔ cup DOLE Chef-Ready Cuts Mango or Pineapple Cubes partially thawed
¼ cup frozen DOLE Diced Avocado thawed
¼ English cucumber diced
1 jalapeno peppers sliced
green onions thinly sliced
½ teaspoon sesame seed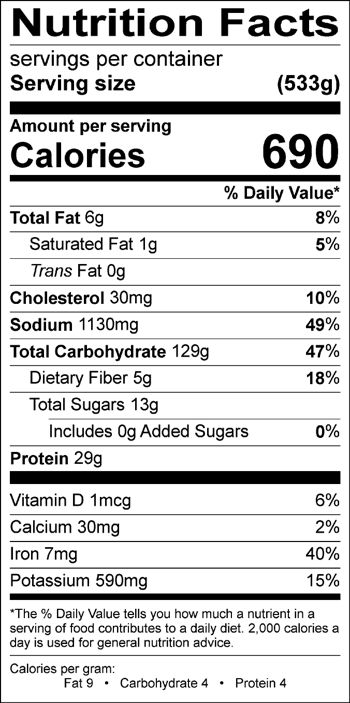 Directions
Rinse and drain rice in a fine mesh sieve until the water runs clear. Combine rice with 2 cups water in medium sauce pot and bring to a boil. Reduce heat; simmer and cook 18 to 20 minutes, or until rice is tender. Fluff with a fork when done.
Combine citrus juice, white and dark soy sauce, mirin, pineapple juice, and oils in a bowl and whisk to combine, set ponzu aside.
Add tuna to ponzu and stir gently to coat.  Cover; marinate 10 minutes, stir in fruit the last 5 minutes. 

Add rice to bowl top with tuna mango mixture and garnish with avocado, cucumber, jalapeno, green onions and sesame seed, if desired.