Apple Cinnamon Cupcakes
Apple cinnamon cupcakes with cream cheese frosting.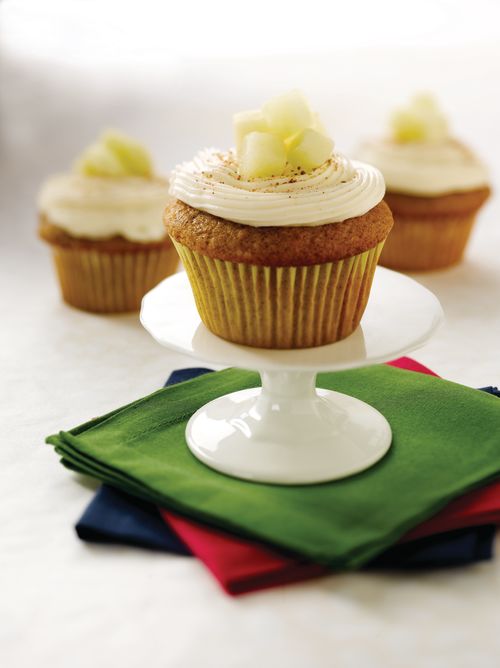 Ingredients
12.25 to 18.25 oz yellow cake mix
2 Tbsp grated lemon peel
1 Tbsp ground cinnamon
2 cups DOLE Chef-Ready Cuts Diced Apples
1 cup confectioners sugar sifted
½ cup cream cheese softened
¼ cup butter softened
1 Tbsp lemon juice
as needed ground nutmeg
as needed DOLE Chef-Ready Cuts Diced Apples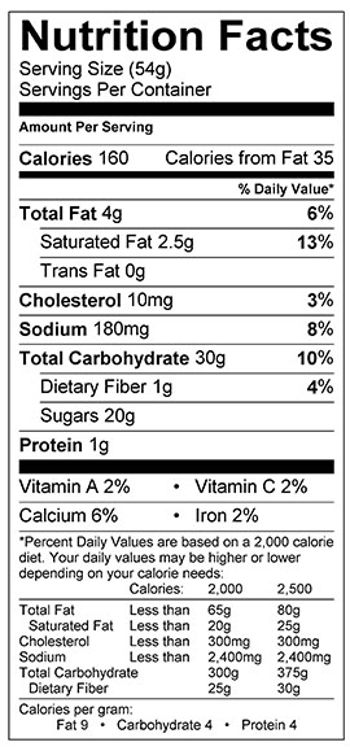 Directions
Prepare cake mix according to package directions; add lemon peel and cinnamon in mixer bowl.  Beat on low speed for 1 minute.  Scrape bowl and beat at medium speed for 2 minutes.

Place cupcake papers in muffin tin.
Portion batter into tin using a #40 scoop. Top with diced apples to cover batter.

Portion on a second layer of batter.
Bake at 350ºF., 18 to 20 minutes, or until wooden pick comes out clean.  Cool in pan for 15 minutes.

Combine sugar, cream cheese, butter and lemon juice in mixer; beat until smooth.

Frost cupcakes.

Top each cupcake with a dash of nutmeg and additional diced apples.

Explore DOLE Products in This Recipe