Agua Fresca
A simple and refreshing soft drink made from pineapple juice, sugar and water.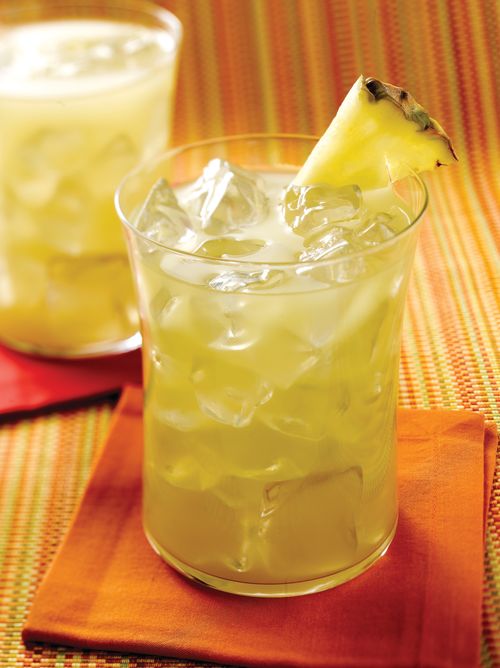 Ingredients
1 can (6 oz.) DOLE Pineapple Juice
¼ cup water
1 teaspoon sugar
Directions
Stir juice, water and sugar, in large glass, until sugar dissolves.  Add ice cubes, if desired.


Variation: Combine juice, water, sugar and 2 tablespoons DOLE Crushed Pineapple in blender or food processor container; blend. Pour into large glass over ice cubes.


Agua Fresca by the Pitcher: Combine 4 cups DOLE Pineapple Juice, 1 cup water, 2 tablespoons sugar and 1 can (8 oz.) DOLE Crushed Pineapple, drained into blender or food processor.  Blend until smooth. Serve over ice cubes in tall glasses or chill in refrigerator in large pitcher.

Explore DOLE Products in This Recipe