Angel Food Cake with Strawberry Glaze
Heavenly cake with a sweet glaze of strawberry.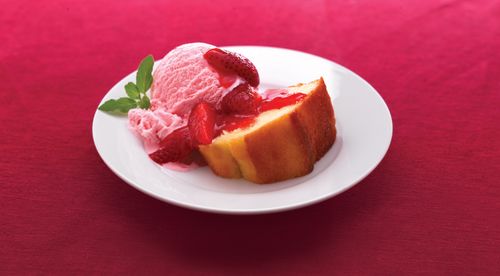 Ingredients
½ cup orange juice
1 Tbsp cornstarch
2 cups DOLE Chef-Ready Cuts Sliced Strawberries
¼ cup sugar
1 Tbsp orange marmalade
1 prepared angel food cake
Non-dairy whipped topping optional
Directions
Stir orange juice into cornstarch in medium saucepan. Add strawberries, sugar and marmalade. Bring to a boil, stirring occasionally. Reduce heat to low; cook 2 minutes, stirring, or until sauce thickens. Cool or chill.

Cut cake into 12 slices. To serve, spoon sauce over each slice. Garnish with whipped topping, if desired.