Pineapple Pizza Fiamma
This pizza has a sweet and savory flavor with assorted herbs, sun-dried tomatoes, cheese and pineapple.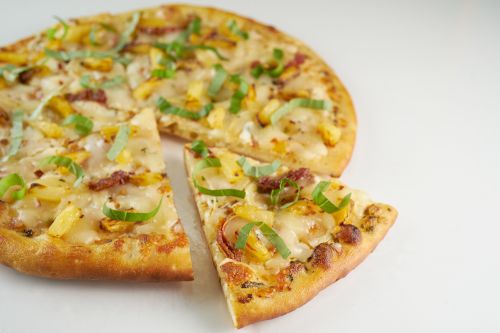 Ingredients
1 cup DOLE Pineapple Tidbits drained
1 teaspoon packed brown sugar
¼ cup mayonnaise
1 tablespoon chopped fresh basil
½ teaspoon minced garlic
2 cups yellow onion thinly sliced
1 teaspoon fresh rosemary finely chopped
1 teaspoon fresh thyme chopped
¼ cup olive oil
to taste salt
1 (12-inch) pizza crustpartially cooked
¼ cup sun-dried tomatoes drained julienne
½ cup grated Romano cheese
½ cup grated Asiago cheese
1-½ teaspoons red pepper flakes
1 tablespoon fresh basil thinly sliced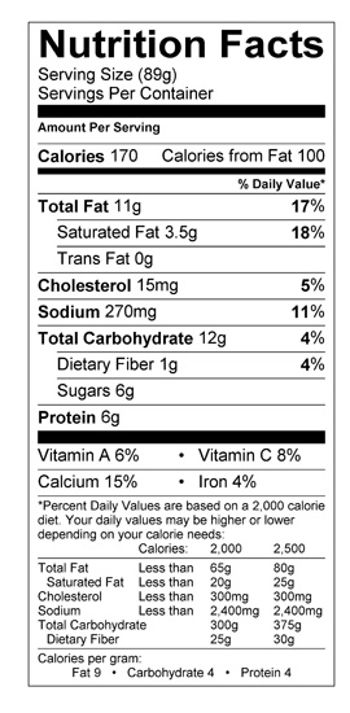 Directions
Combine pineapple and brown sugar, in pie pan and roast for 10 minutes at 400°F. Reserve.

Combine mayonnaise, basil and garlic; reserve.

Combine sliced onions, rosemary and thyme; toss with olive oil, season with a little salt, if desired and roast on cookie sheet for 10 minutes or until slightly browned.  The three steps listed above may be done in advance.
Spread crust with the basil mayonnaise, top with dried tomatoes, grated cheeses, roasted onions, pineapple and dried pepper flakes.
Bake at 450°F for 3 to 4 minutes on a pizza screen, and 2 minutes on a pizza stone to crisp the bottom.

Garnish with basil julienne and serve.