Dole Spicy Sweet and Sour Sauce
A simple yet flavorful sauce to serve along egg rolls, incorporate into a stir-fry or use as a marinade.Created by Chef Tamar Poyser Instagram: @tamarpoyser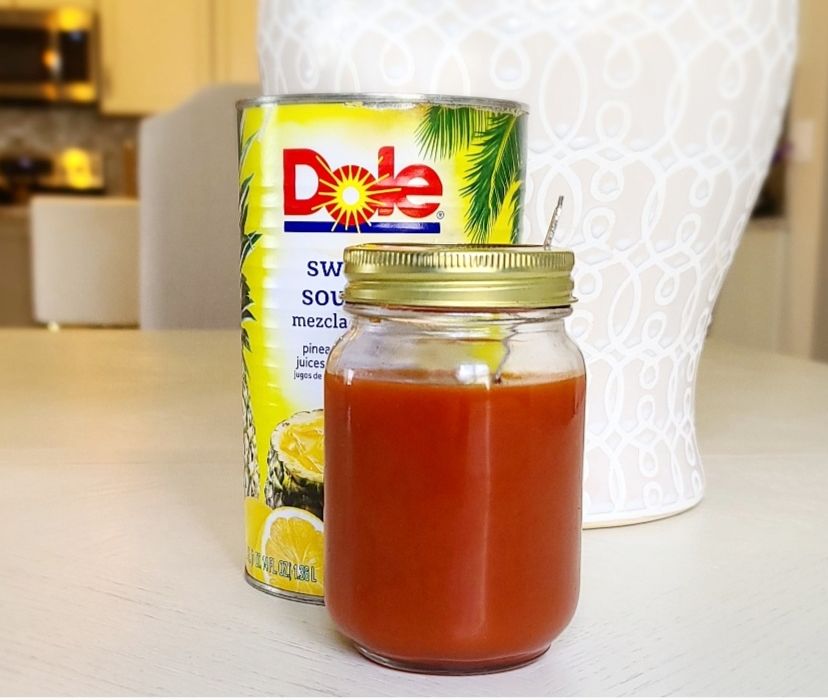 Ingredients
2 Cups Dole Sweet and Sour Mix
1/2 Cup light brown sugar
5 Tablespoons ketchup
1/4 Cup soy sauce
2 Tablespoons mirin
1 to 2 Tablespoons gochujang (depending on spice level)
1 large clove garlic, slightly smashed
1 piece ginger (half the size of your thumb) slightly smashed
1 leaf culantro, ripped in half (you can use cilantro as well)
pinch sea salt
Cornstarch Slurry (1 1/2 Tablespoons cornstarch dissolved in 2 Tablespoons of orange juice)
Directions
Place all the ingredients, except for the cornstarch slurry and food coloring, in a small saucepan and bring to a boil. Let it boil for about 5 minutes to release the flavors of the herbs and spices.
Stir in the cornstarch slurry and simmer for another minute until thickened, stirring constantly.
Let the sauce cool completely. Then strain and store in an airtight container in the refrigerator for 2-3 weeks.