Dragon Fruit Jamaica
A bright and flavorful tea featuring exotic dragon fruit.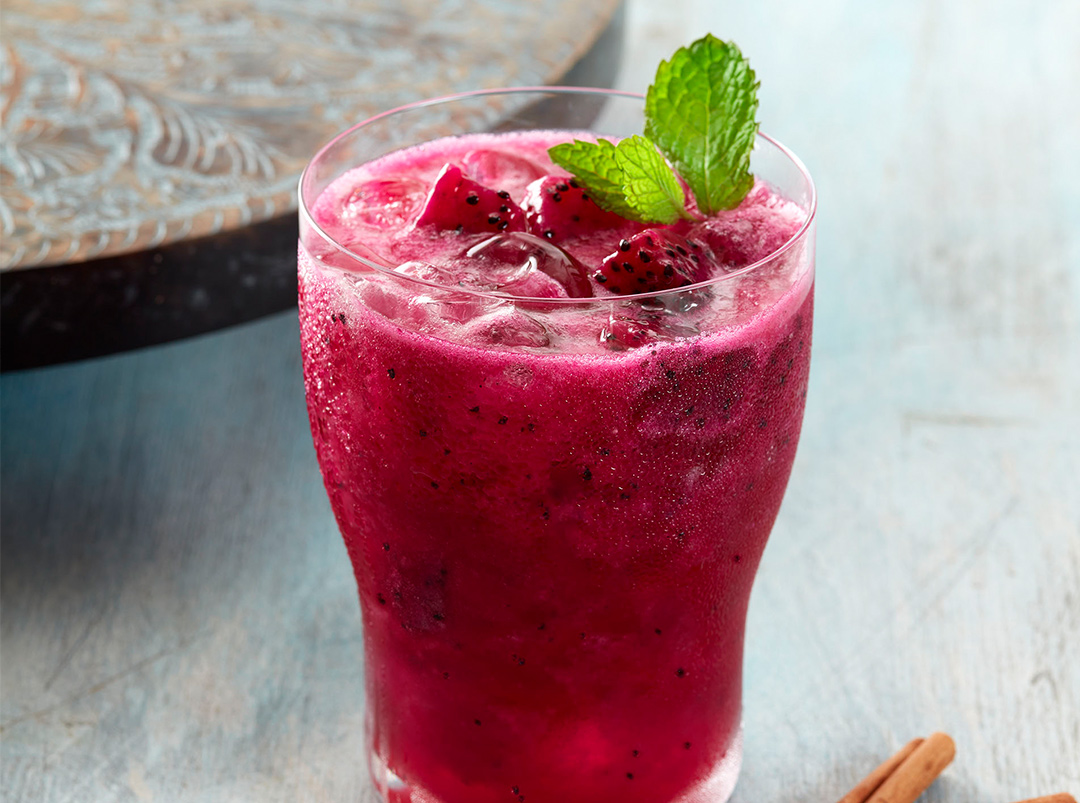 Ingredients
2 quarts water
1/2 cup sugar
1 cinnamon stick
5 allspice berries
3 slices fresh ginger thinly sliced
20 hibiscus tea bags
1-1/2 cup + additional for garnish DOLE Smoothie Cuts IQF Dragon Fruit
as needed ice
Directions
Place the water, sugar, cinnamon, allspice, and ginger into a saucepan or stockpot over high heat. Bring to a boil and allow to boil for 3 minutes.
Remove from heat and add the hibiscus. Allow to infuse for 10 minutes before adding the dragon fruit. Allow to infuse for another 10 minutes.
Remove the spices and tea bags from the pot and pour directly into a large blender, working in batches if needed. Blend until the dragon fruit is completely incorporated and mixture is frothy and smooth.

Pour into a glass over ice and garnish with additional dragon fruit. Serve cold. Reserve remaining Jamaica in refrigerator, holds for about 7 days.

Tip: Can used about 1 cup of dried hibiscus leaves in place of tea bags if desired.