Business Class to Bangkok Cocktail
An eye-catching cocktail featuring bright dragon fruit sorbet.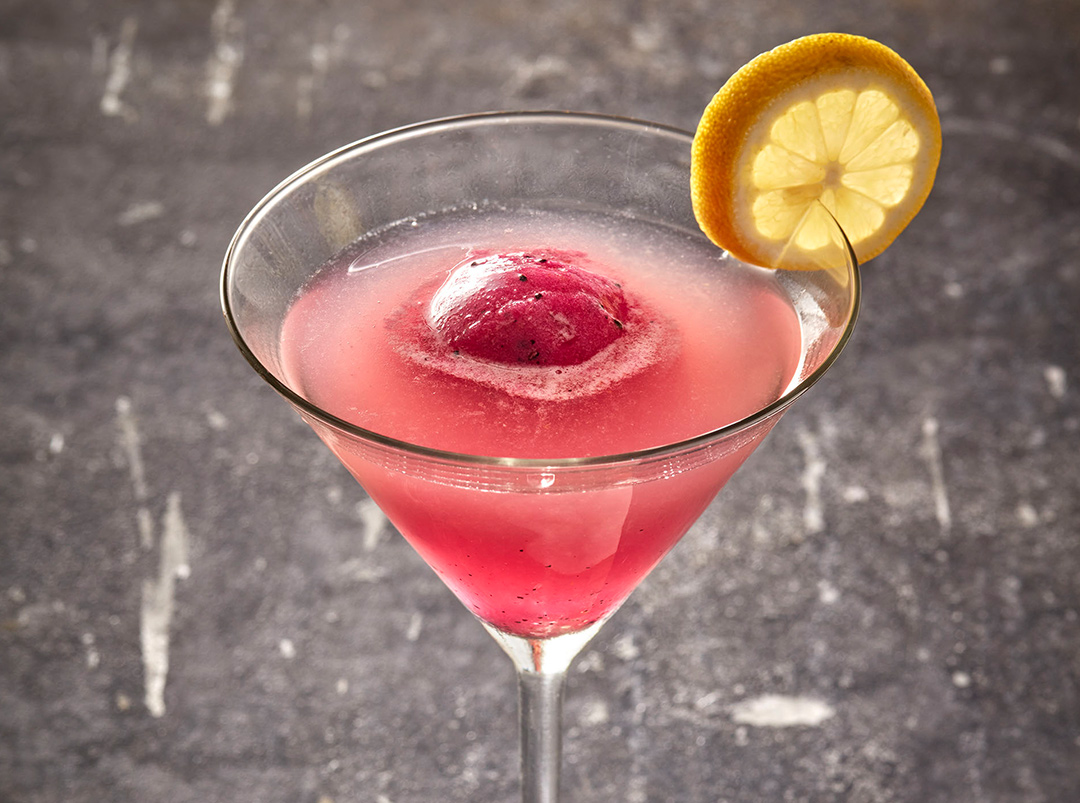 Ingredients
1 pound DOLE Smoothie Cuts IQF Dragon Fruit
1/3 cup simple syrup
1/3 ounce creme de violette
.8 ounces fresh lemon juice divided
1-1/2 ounces London dry gin
1 ounce scoop dragon fruit sorbet
1 wheel for garnish lemon thinly sliced
Directions
Sorbet:

1. Blend dragon fruit, simple syrup, creme de Violette and 1 Tablespoon fresh lemon juice in a large food processor.

2. Blend until homogenous and any chunks are gone. Taste and adjust acidity or violet flavor for preference.

3. Place into an ice cream machine and churn until sorbet is frozen to desired consistency, but do not let freeze until completely hard and seized.

4. Remove from machine and place into a container and allow to freeze until completely set. Will make about 1 pint of sorbet.

To Make Cocktail:

1. Fill a cocktail shaker with ice. Add 1/3 ounce lemon juice and gin to the shaker and shake for 20- 30 seconds.

2. Place 1 scoop of dragon fruit sorbet into a martini glass and strain the shaken gin around the sorbet to retain its shape.

3. Top with a wheel of lemon, serve chilled. The drink should start off gin forward and develop into a bright pink aviation as the sorbet melts.