Santorini Meatball Lettuce Wrap with Pineapple Tzatziki Sauce
Savory turkey meatballs, topped with a pineapple tzatziki sauce and served atop Bibb lettuce.   K-12 Crediting: 1/4 cup fruit, 4 oz. meat, 1/2 cup vegetable.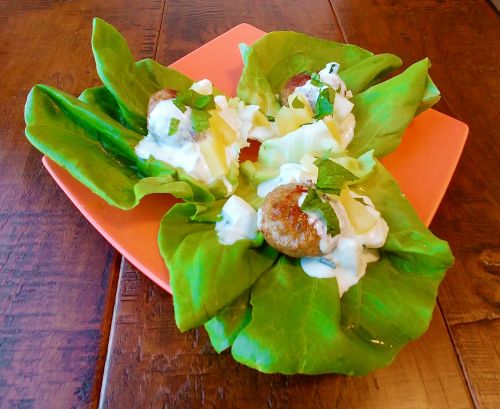 Ingredients
10 2 oz. pre-made fully cooked bite-size meatballs unthawed
10 Bibb lettuce leaves
1-¼ cups DOLE Pineapple Tidbits drained
½ cup plain Greek yogurt
1 tsp chopped mint
1 teaspoon cucumber peeled grated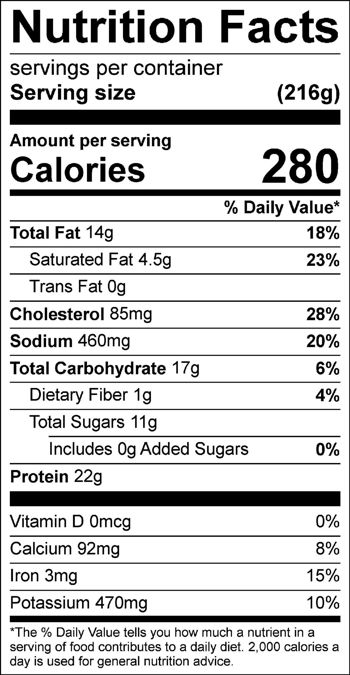 Directions
Bake the meatballs according to the manufacturer's instructions. Remove meatballs from the oven and allow to cool to room temperature. When cool, place each of the meatballs in the center of each lettuce cup.
Place pineapple, yogurt, mint, and cucumber together in a bowl and mix until fully incorporated. Top each of the meatballs with a tablespoon of sauce. Serve at room temperature.