Macaroni Pie with Ginger Chicken and Apples
A unique macaroni and cheese dish with apples and ginger chicken.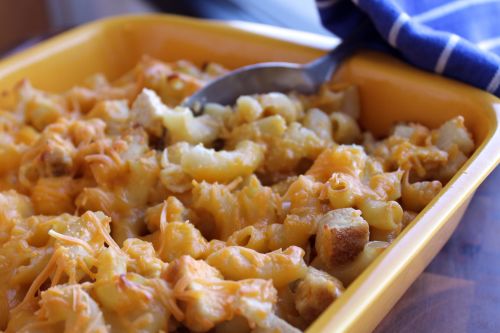 Ingredients
1 pound boneless skinless chicken breast
as needed salt and pepper to taste
1 tablespoon ground ginger divided
½ pound dry elbow macaroni
1-¼ cups evaporated milk
1 eggs beaten
1-½ teaspoons dry mustard
2 cups shredded mild cheddar cheese
2 cups shredded sharp cheddar cheese
1-½ cups DOLE Chef-Ready Cuts Diced Apples partially thawed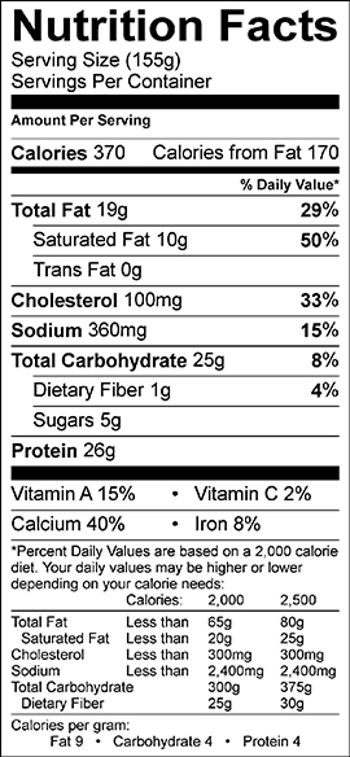 Directions
Preheat oven to 350° F.

Season chicken breast with salt, pepper, and 1-1/2 teaspoons ground ginger. Bake for 20-25 minutes or until internal temperature reaches 165° F.

Bring water, salted to taste, to boil in a large sauce pan.  Boil macaroni for 7-8 minutes then strain.

Whisk together evaporated milk, beaten egg, mustard, and remaining ground ginger.

Add macaroni, milk mixture, 3 cups of shredded cheese, apples, and diced chicken to sauce pan over low heat and stir until cheese is fully incorporated.

Pour macaroni mixture into baking dish that has been coated with cooking spray.  Top with remaining cheese.

Bake for 30-40 minutes until golden brown.  Let stand 10 minutes before serving.