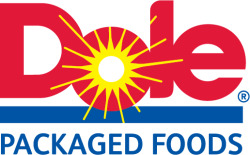 3059 Townsgate Road ● Westlake Village, California 91361
March 24, 2020
To our valued customers:
I wanted to provide an update on Dole Packaged Foods as we navigate through the COVID-19 outbreak. As this crisis has unfolded, it has undoubtedly affected everyone receiving this letter not just from a business perspective but also from a personal one. We hear you, and we are here to support you. The impact has broad implications, and we are doing everything we can to try to help our foodservice partners so that our customers and ultimately your patrons, scholars, and patients are able to feel confident in the food supply that we jointly take pride in serving every day.
Purpose: As a food company that is part of the nation's critical infrastructure, the Dole Foodservice Solutions group is fully operating to produce and provide an on-going stream of food supply. We are all in this together, and we want to provide support where it's needed most. We will ship a Dole Sunshine care package with healthy snack products to healthcare professionals at the top 1,000 hospitals in the areas most impacted by the crisis. We are also working with fruit smoothie and Hawaiian pizza partners to offer them a much-needed nutrition break. We are extremely grateful for their service during this difficult time. We are working on several other initiatives to reach seniors and children in underserved communities. We are here for you.
Production: At this time our production facilities worldwide continue to remain open and operational. We continue to meet all FDA food and safety regulations and sanitation practices, while taking additional precautions to ensure all common areas are continuously cleaned and disinfected. As an added precaution, all staff and visitors are being screened, (temperature checks). Additional production began ramping up almost 3 weeks ago; however, average lead times mean we still have 5-7 weeks before this product is available to ship to customers.
Supply: Over the next 8 weeks, we may experience shortages/outages throughout our network on various items. The demands of the various sectors in foodservice have clearly been disrupted with immediate changes to order patterns. However, as of today, we remain in good stock on all foodservice items. This will change week to week as we receive inbound product and we adjust to changes in demand. We will work directly with you to provide updates on supply information on various alternative items where we have stock available to order so that you can substitute if possible.
Warehouse and Transportation: Our US Distribution Centers are still open for operations. We have added an additional operating day to our schedule (Saturday) each week and have extended hours throughout the week to increase our outbound capacity. We have reduced pick up order minimums to 2,500 lbs. and ask that all orders to please ship in full pallet quantities.
We wish for the best of health to all of you and your families, associates, friends, and neighbors. We will get through this, together.
Thank you and Sincerely,
Stuart McAllister
stuart.mcallister@doleintl.com
Vice President Sales & Marketing, Foodservice